We've had Rachel's dog, Jade here for just over a week. She's an old girl, so she would rather sleep than do anything. This means she is a good house-guest. All I have to do is take her outside for a pit stop now and then and feed her.
My only problem was getting the dog names right. I don't know how many times I called Sunny Jade and vice-versa.
Since this was Jade's vacation, we also took her for cart rides. One day she got to see a running deer. That made her day.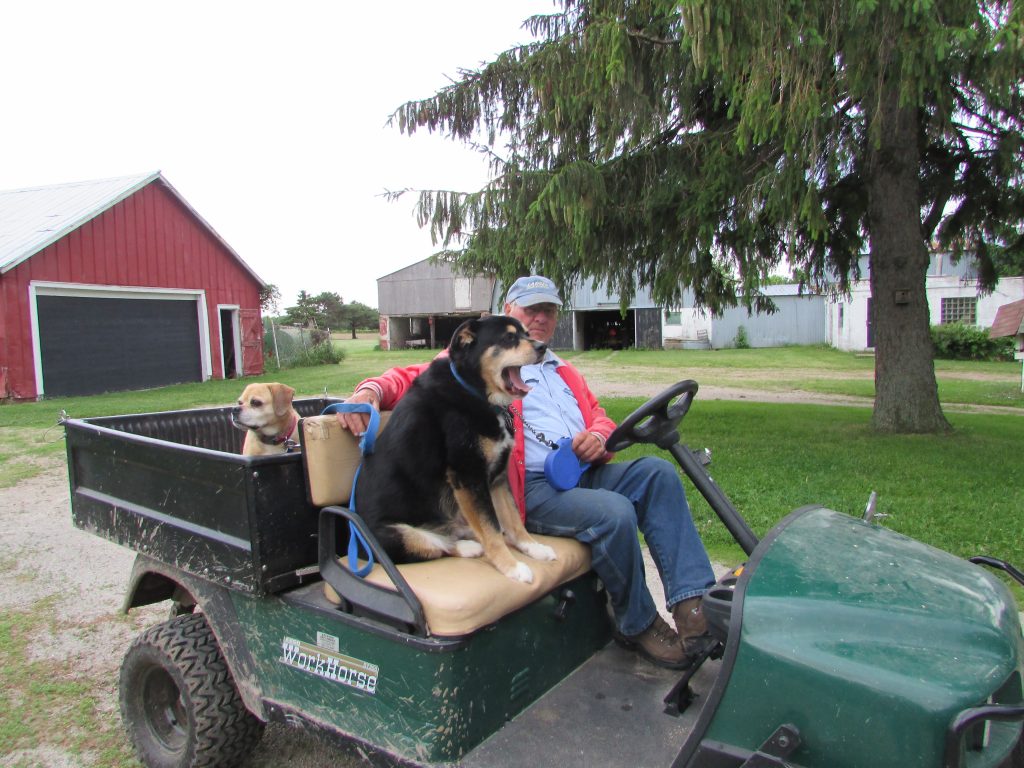 Jade will be heading home today. I'm sure she missed her family, but she didn't miss a meal here. I guess the farm is the next best place after home.
Copyright © 2019 Susan Manzke, All rights reserved.