I was in the kitchen but I could still hear Bob in the living room. He was upset. Not with me. He was having issues with our cat, Cruella.
When he went to ease back in his recliner, Cruella was ready to join him. This doesn't bother Bob. In fact, he likes it when Cruella or Othello come to sit with him. What does bother him is when Cruella uses her claws to get aboard. Ouch!
Cruella also uses her claws to get his attention. She stretches out on his chest and puts her feet toward his face, trying to get him to pet her. The only problem is that she always has her claws out.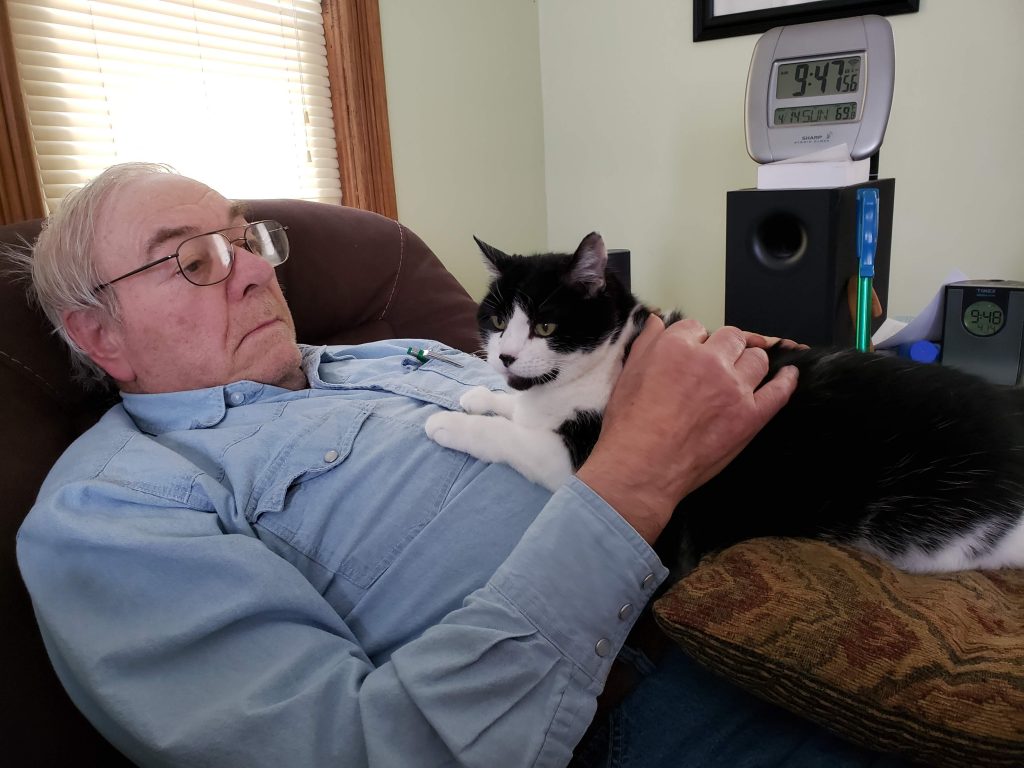 I just wish he wouldn't get so excited when she does this. I immediately think he's in need of help and go to lend a hand. I'm relieved to find he's just having an argument with the cat about the use of her claws.
It's good that this isn't a big problem, just an annoying one that makes him go "ouch!"