Another Tuesday, another gathering with friends at Sissy's in Seymour for coffee.
You can never tell where the conversation will take us as we sip our coffee. This day the talk took a turn when someone mentioned Maplewood Meats would no longer be butchering. This brought on memories of early days when butchering on farms was common.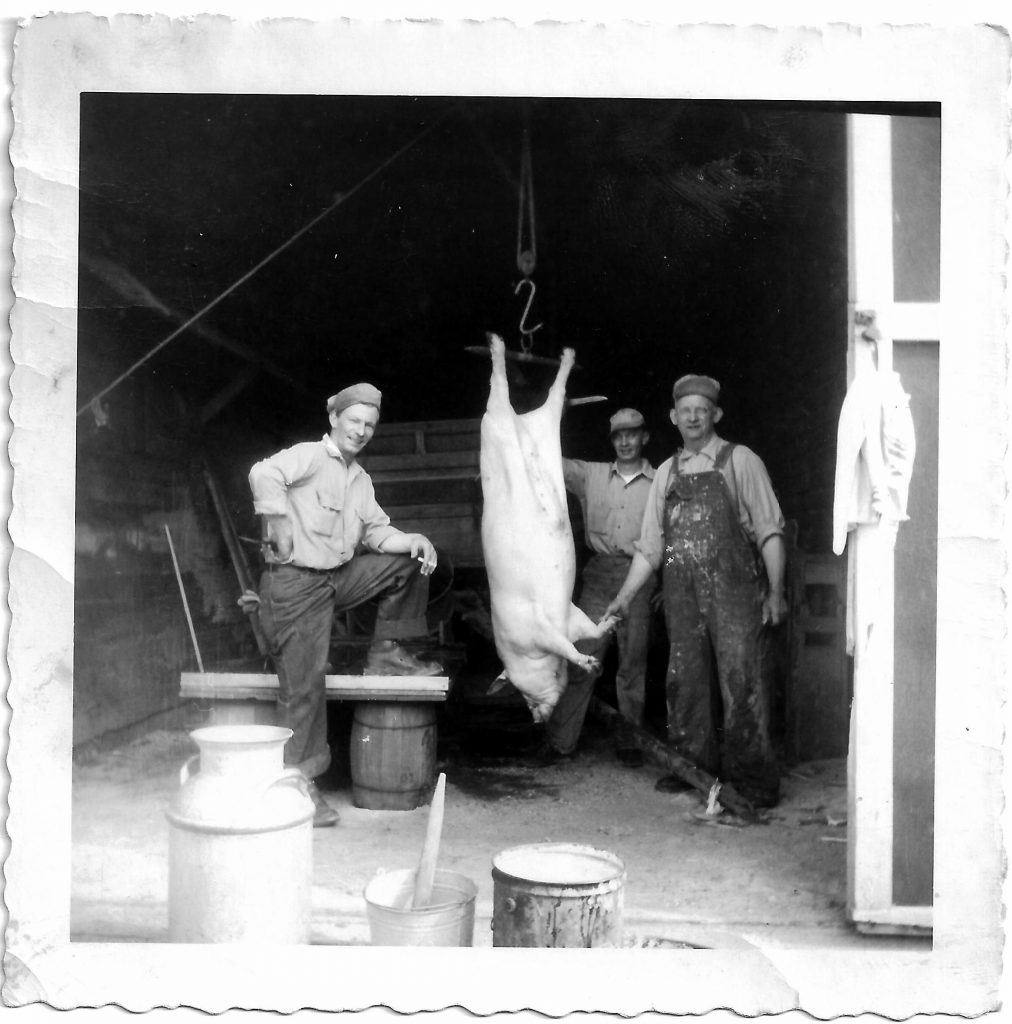 I remembered visiting one of my mother's friends when I was 5 or 6. I always loved going to that farm, except for this one particular day. When we walked into their farmhouse that day we found the whole family busily cutting up the carcass of a hog.
I wasn't bothered seeing the pig being cut up for food, until I rounded the table. There next to the table leg was a basket. Inside the container was the whole head of the pig. Seeing it look up at me freaked me out. For the first time ever, I wanted to hurry our visit and head home.
Back in our own kitchen, we found Dad cooking supper for the family. He was a great cook, but to my chagrin, that day Dad had decided to make us pork chops.
I couldn't eat a bite.