Bob started out this year in bad shape because of his cancer. He needed a walker to get around, and sometimes that didn't seem to be enough.
Today we celebrate a new Bob. After four months of treatments, Bob is getting around with a cane to steady himself and sometimes he even forgets the cane.
Our son, Russ, brought over a gift yesterday. He had built a frame for Bob's zero-turn mower. Russ and Dave, Rachel's husband, drilled some holes, did some grinding and attached his metal creation to the mower. When all was set in place, Bob walked over to the machine and climbed aboard, something he couldn't do without a lot of help.
With the non-skid steps in place, Bob was able to grab hold of the upper bars and mount the mower. In no time, my husband was sitting in a place he had yearned to occupy ever since he got sick.
Bob turned the key (twice) and drove across our yard. There were tears in his eyes, which he tried to hide. The rest of our family who watched had tears too, but they didn't try hiding those. Everyone had tears of joy, except me. My joy stayed deep in my heart where I cherished it.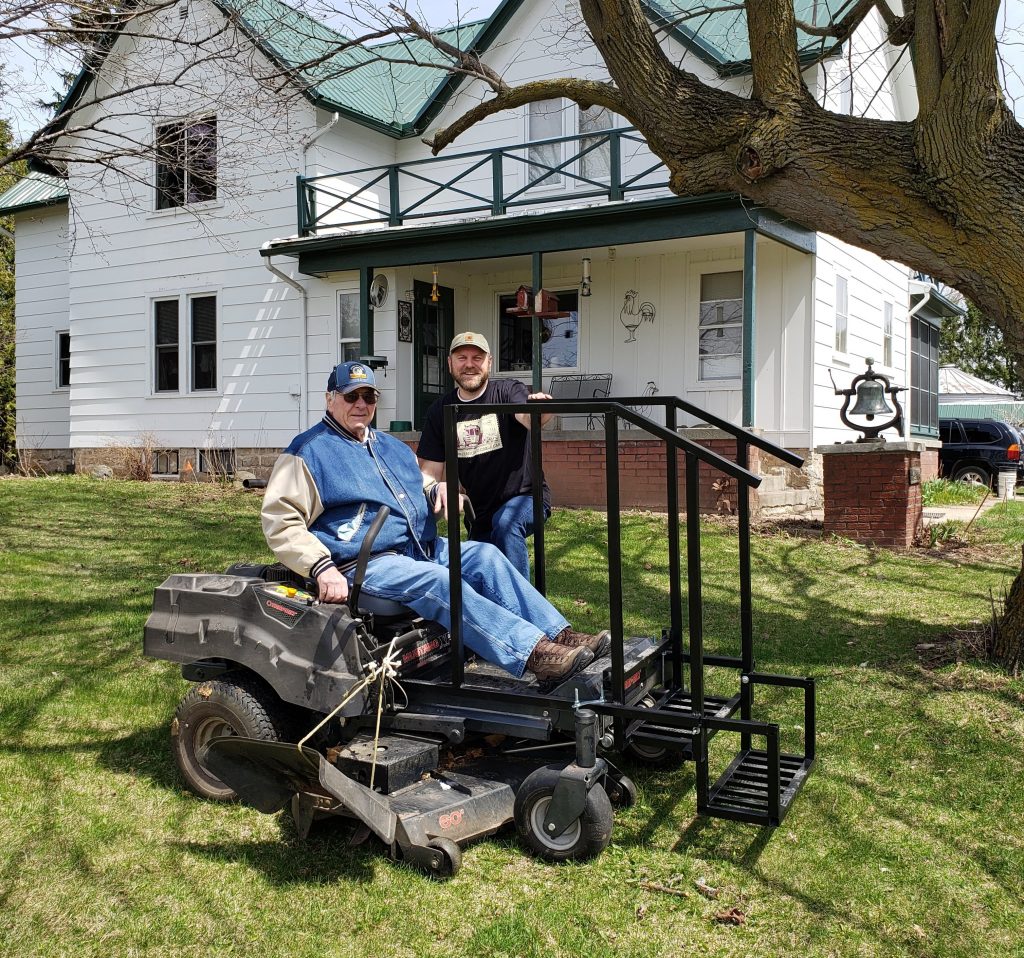 Bob would be mowing today but he can't. It's raining. You can be sure he'll be on his toy as soon as the lawn dries. My husband is ready for trouble. Thanks to our son, Russell.