Yesterday I posted my Easter soup recipe. Today we celebrated Easter with our family on the farm. It was the best day ever.
Weather reports said we'd be in the 40s, but we made it to 60 with sunshine and no wind. It couldn't have been nicer.
The cousins had an egg hunt. Rebecca and cousin Serenity filled about 150 plastic eggs yesterday. No candy was involved but there were all kinds of tiny toys and money tucked in the eggs instead.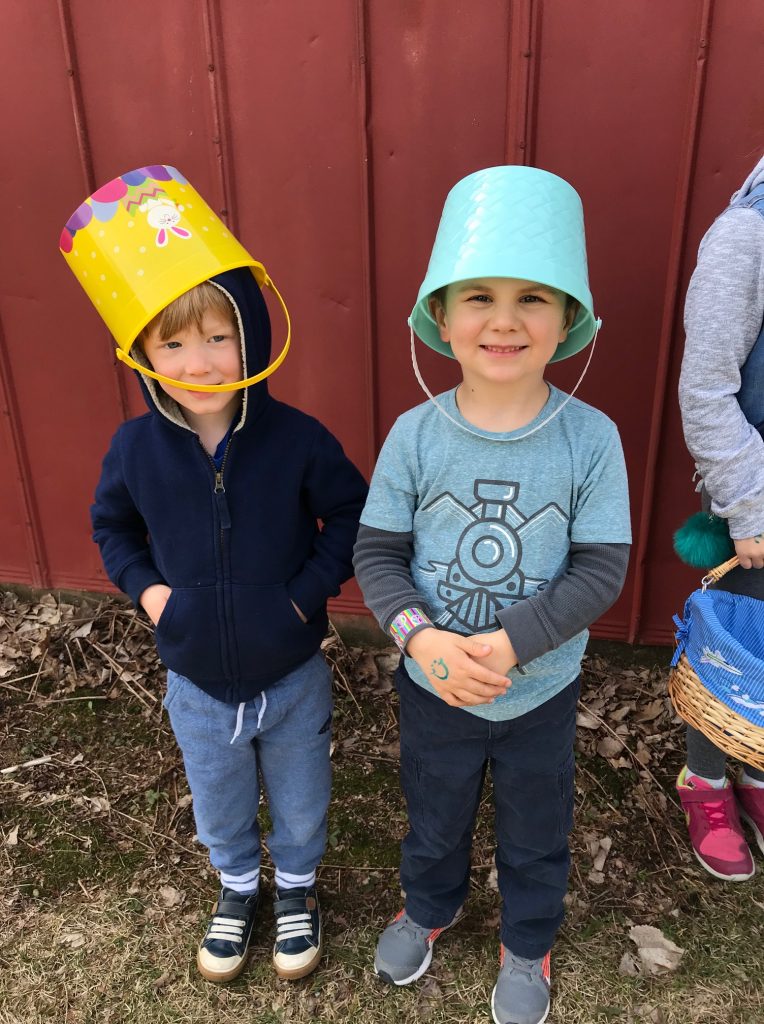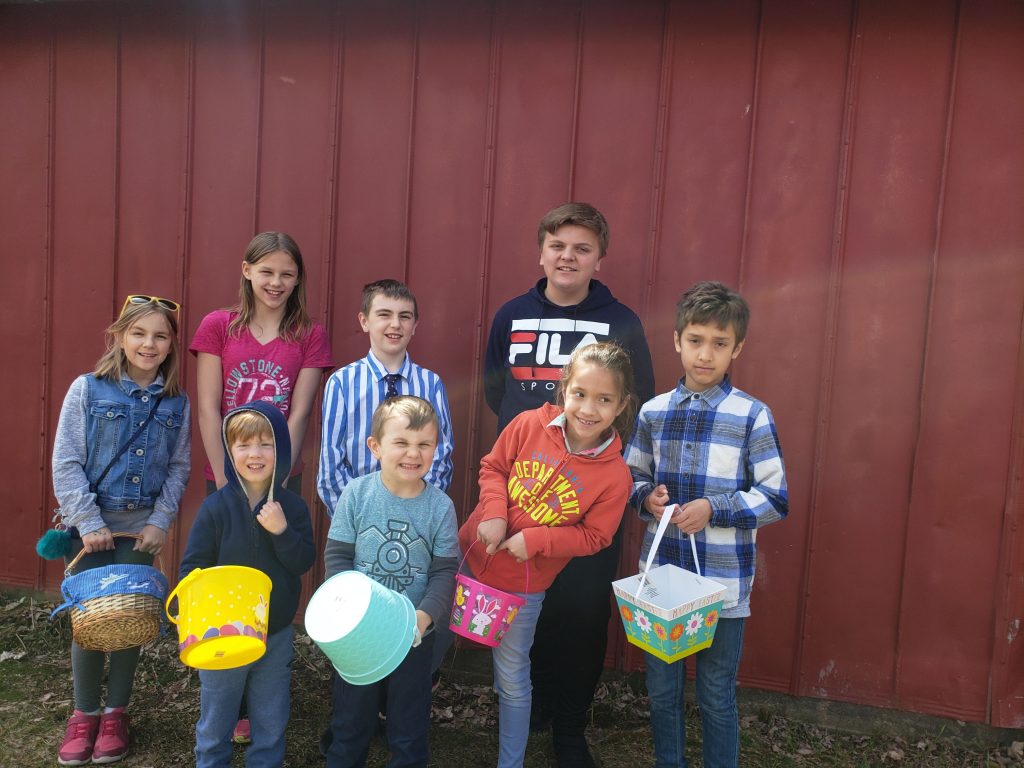 The hunt was set around the whole farmyard. No eggs were in buildings. The race began and lasted longer than a few of our past hunts. Not all the eggs were found. There are a few somewhere in our yard left for Bob and me to find later, but that's okay. No real eggs are out there to rot.
When I was a kid, my dad hid hardboiled eggs for our country neighborhood (mostly cousins and a couple of friends). One egg went in a hole but quickly slid out of sight. I'm sure a snake was surprised by that egg. We didn't bother trying to retrieve it.
After the hunt this year, everyone returned to the house for a lunch consisting of Easter soup, sandwiches, fruit, cheese, and much more, but no candy. Everything was yummy.
Our day included a lot more, but I'm too tired after our long, exciting celebration to write more. Tomorrow I will tell you about Russ and his creation for Bob. This is my blog for today.