Cold weather soup season will end with our annual pot of Easter Soup. I'm making it a week late because our family's Easter dinner will be one week late–our children took time with in-laws on Easter day. This Sunday worked for everyone to come to the farm.
My Easter Soup originated with my mother's mother. Grandma Jo made it for us each year. It revolves around Polish sausage. I like to use fresh sausage, yet our children prefer eating the smoked variety. These days, I add both to the pot.
First, fill a large stockpot two thirds with water; add three long length or more of fresh Polish sausage and three lengths or more of the smoked sausage. Throw in some carrots, celery (optional), and an onion–I don't measure. You can leave these in large chunks. Some people remove the vegetables before serving; others eat them with their soup. It's your choice. I happen to like the veggies. Salt and pepper to taste.
Next, add some garlic. I know there's garlic in the sausage, but I like a bit more. Bring the heat up on the soup and let it simmer until all the meat is cooked and vegetables are tender, probably about an hour.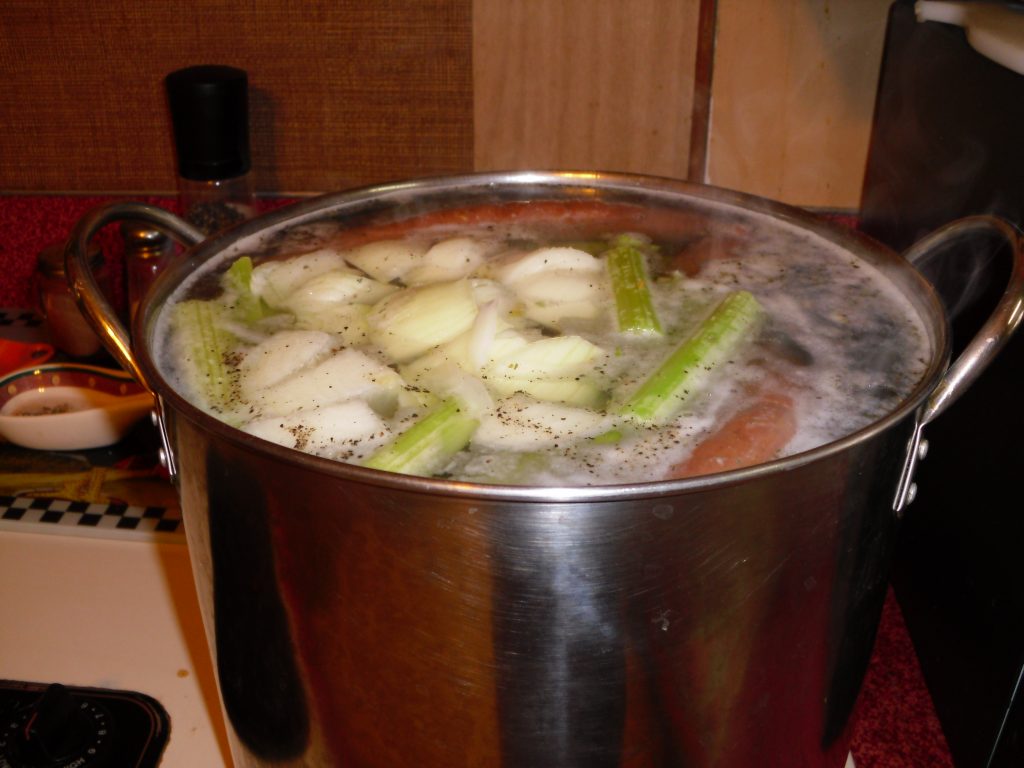 The next part is tricky. Take a pound of sour cream and put it in a mixing bowl. To that add a tablespoon of flour. Mix well so there are no lumps. Now add a little bit of the soup to the cream mixture. You add this slowly and mix well. If you add the sour cream mixture to the soup first, you'll just have lumps floating about. We do not want that to happen. We're trying to make a white soup stock.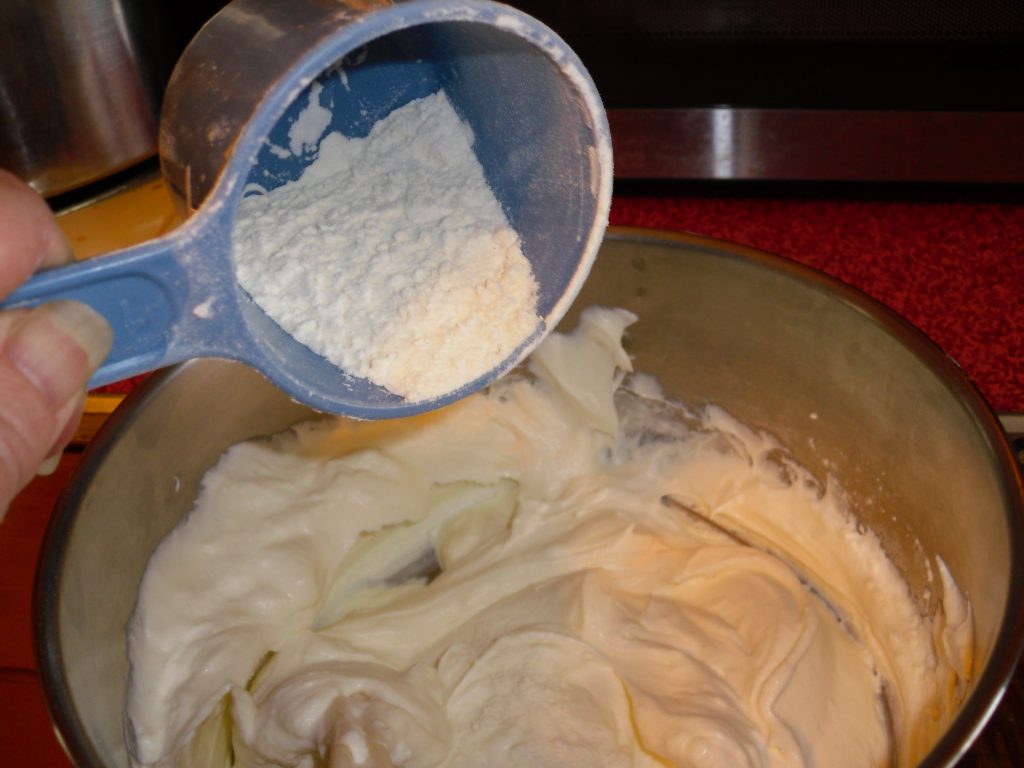 Continue to slowly add soup to the sour cream, until it is more soup then cream. Finally, pour the thin mixture into the soup pot. The final ingredient is totally necessary even though it sounds strange. That ingredient is ground horseradish.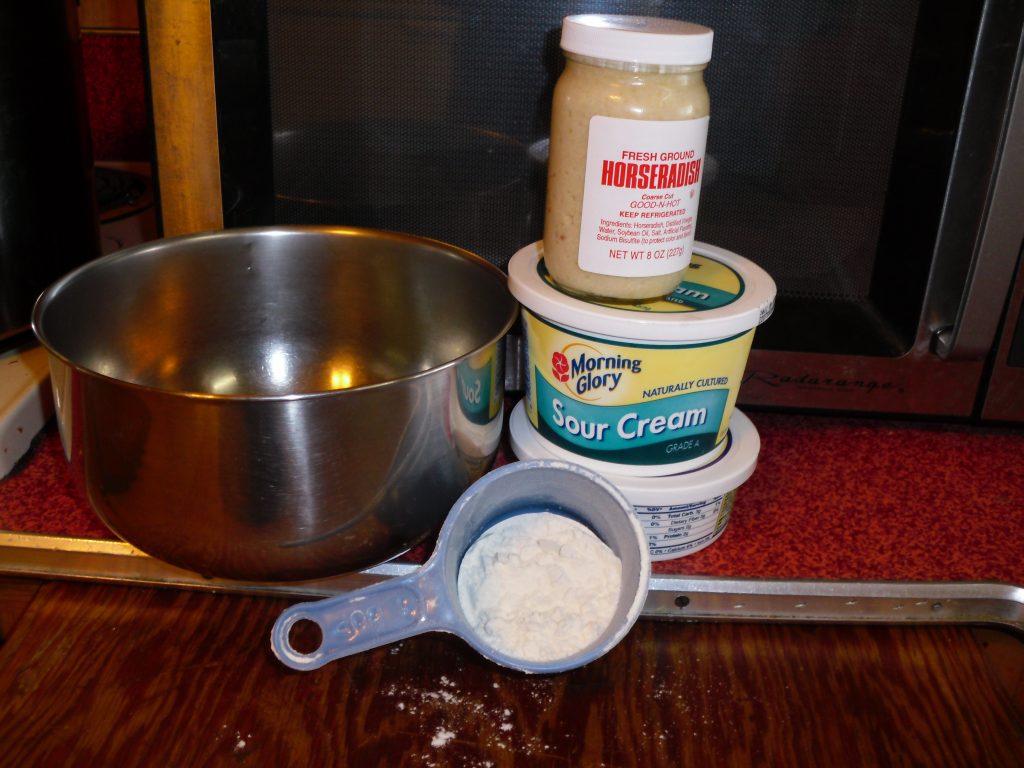 I put an 8-ounce jar of horseradish into the bowl I had used for mixing the sour cream. I then add soup back into it and maybe a bit more sour cream. After thinning it down I pour it into the pot and let everything simmer a bit more to combine all the flavors. Do not boil the soup.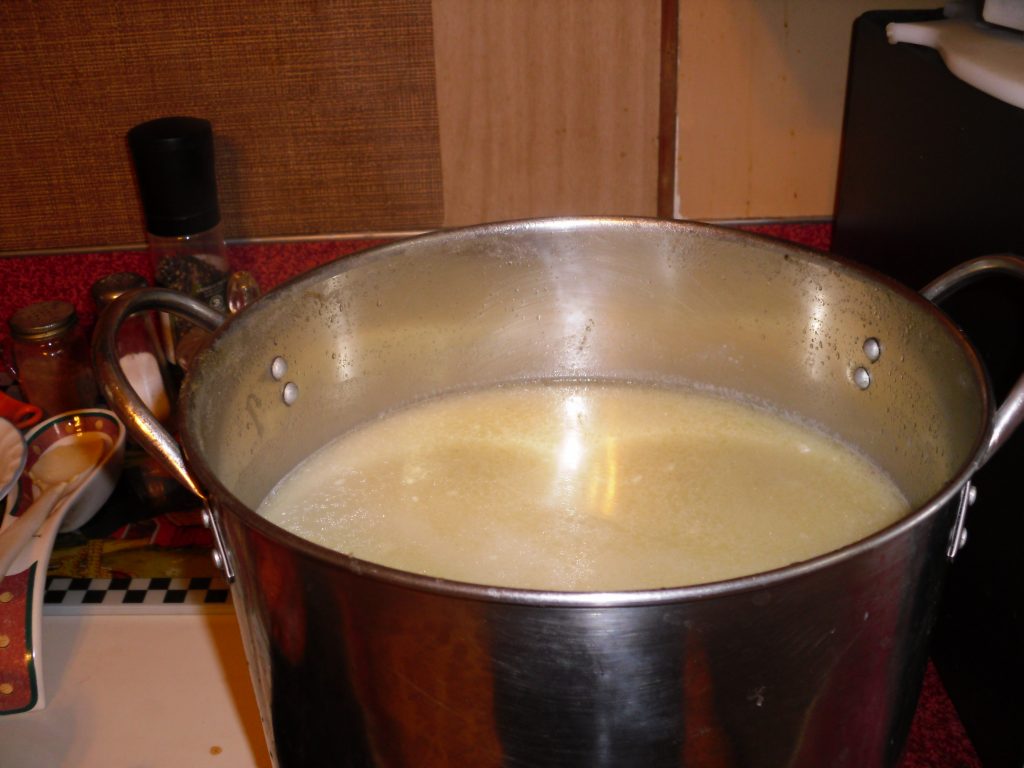 To serve you first have to set up your bowl. In individual soup bowls put a chopped hard-boiled egg, slices of the Polish sausage from the soup and hunks of black bread (Pumpernickel). Finally add the soup stock, with or without the vegetables and enjoy. For most of the Manzke's Easter would not be Easter without a bowl of Grandma Jo's Easter Soup. Others are not as enthusiastic, but we're working on the newcomers so we can carry on this family tradition.
*Much of the text was written in a column I wrote in 2007 .