When I was at Fleet Farm last week, I found a large, cumfy bed for Sunny. The best part, it was on sale.
I brought it home without thought where it would go. It was large, so I just dropped on the kitchen floor. Immediately it became a bed for…
Car-E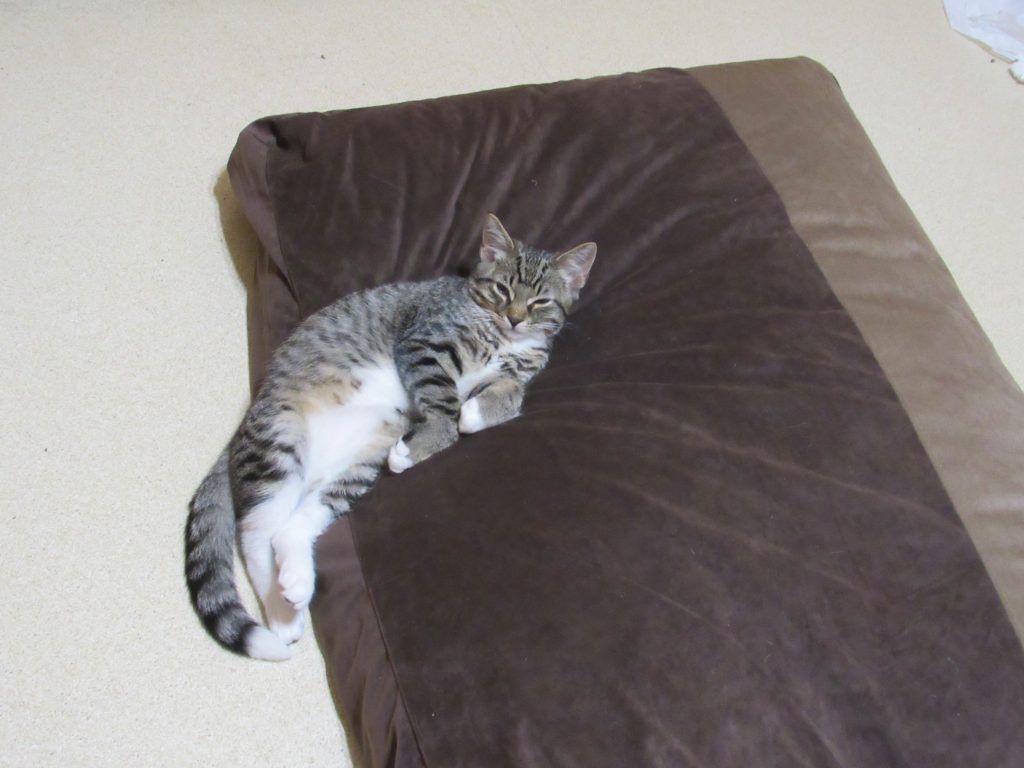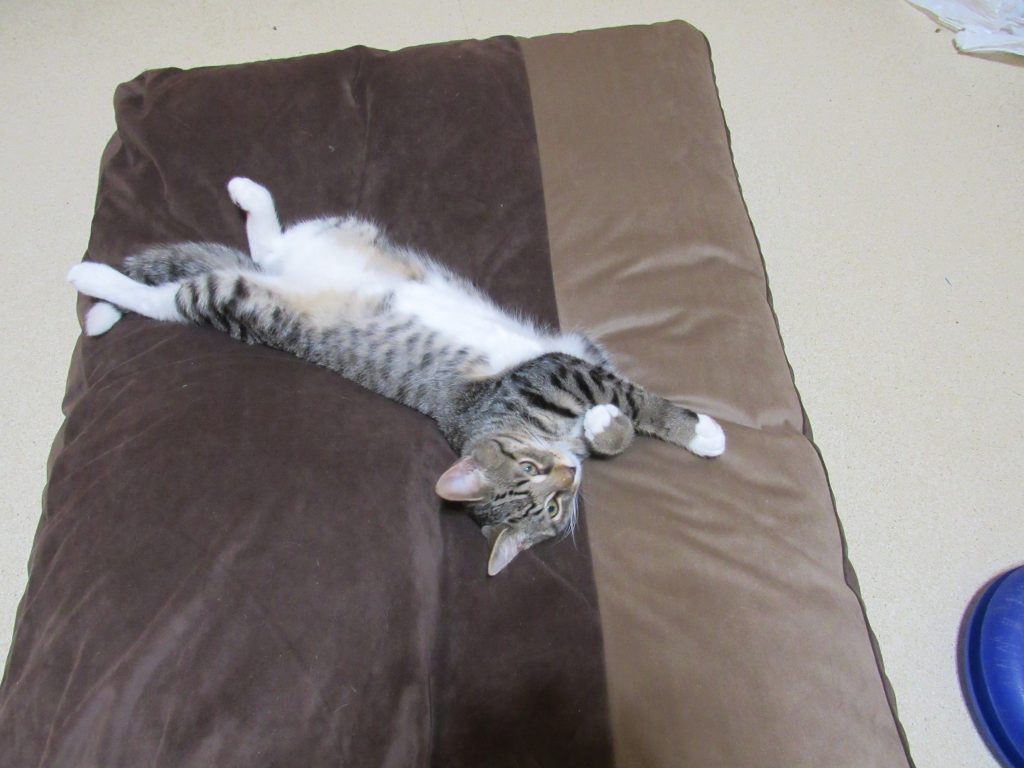 Once Car-E came bounding onto the bed. He bounced like he was on an air mattress and flipped over. He took it all in stride and relaxed on his back.
Othello also took a turn on the pet bed. That black cat is ancient but he knows a good thing when he finds it too.
Thank goodness, Sunny isn't interested in the bed.
Copyright © 2020 by Susan Manzke, all rights reserved