I don't remember ever seeing this lily in my garden. Never. Ever.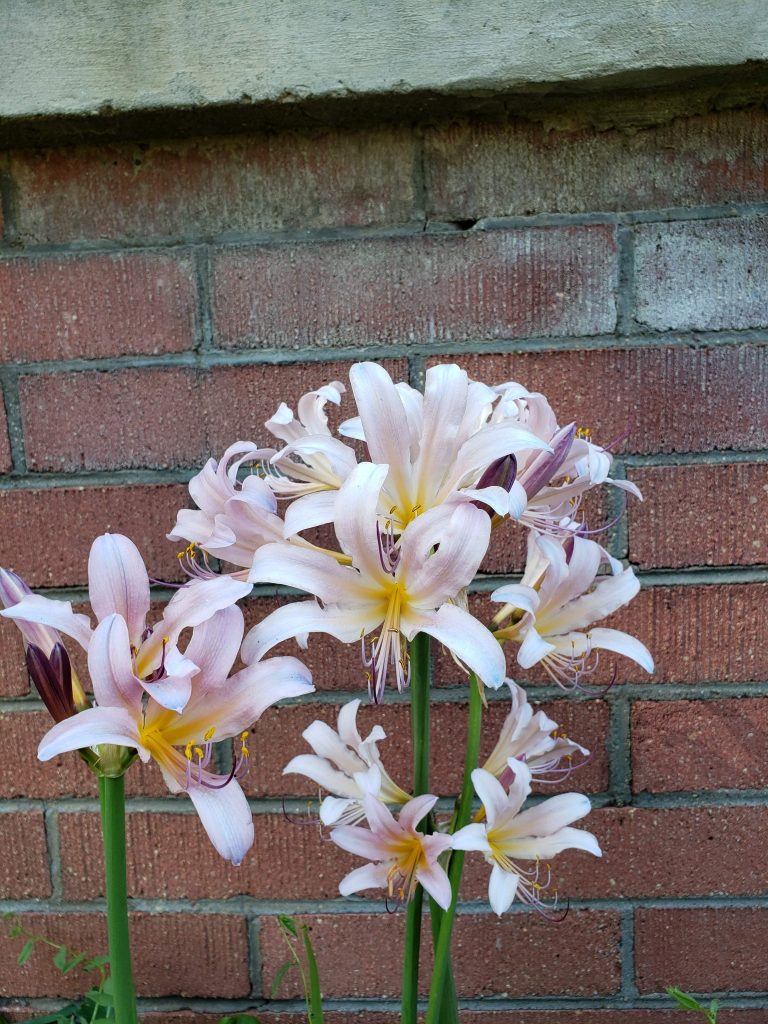 Any ideas what this lily is?
I don't remember planting any kind of lily this year.
It's pretty in pink.
It came up in a weedy patch of overgrown poppies, right next to the house.
I'm happy to see it, but I have no idea what kind of lily it is. Ideas are welcome.
Copyright © 2020 by Susan Manzke, all rights reserved