Thunderstorm warnings were out for our area.
The sky above was clear.
In the distance to the north I saw this cloud.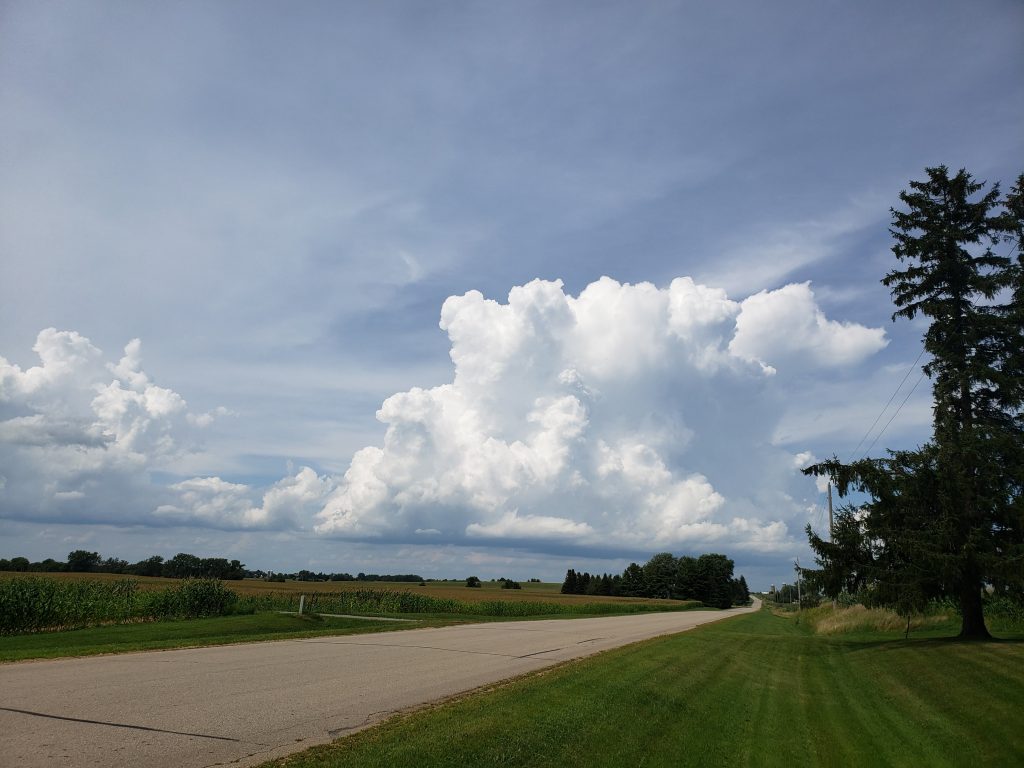 When you are underneath such a cloud, you can not see it build above your head.
The sky darkened here. I could no longer see the building clouds.
Thunder rumbled.
A sprinkle came.
And went.
A nice shower would have been appreciated, but I'm happy the big storm didn't materialize here.
I heard from family farther south that they did have winds blow through. Russ has one tree down. Friend, Joyce, has patio furniture blown about.
I hope all have survived the winds and weather.
Tomorrow should be a nice day.
Copyright © 2020 by Susan Manzke, all rights reserved