Every day, I go to the chicken coop and look for eggs. I have five hens, but only rarely do I have five eggs. Mostly, I get two or three.
So where did the little blue egg come from? Not my chickens, for sure.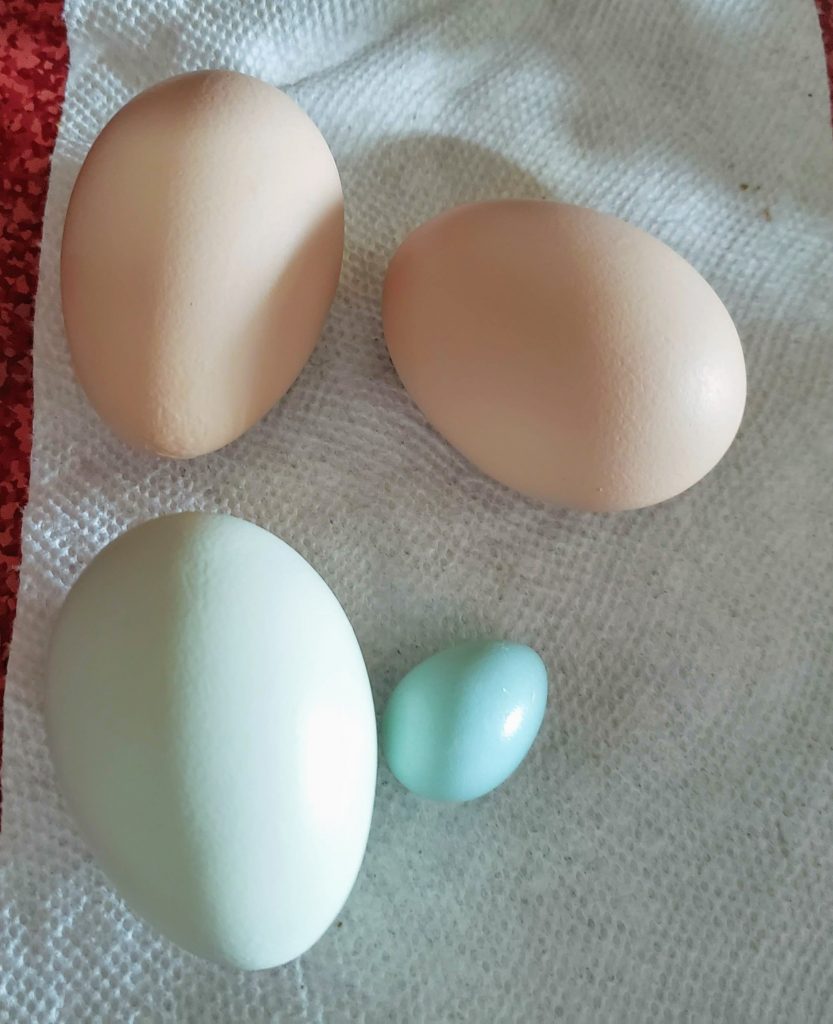 The little egg was not near a tree. It was on the edge of the road, on the blacktop. Really odd, so I picked it up.
I wonder about the bird (probably a robin) who left her egg in an inappropriate location.
Usually, I find eggs that were hatched, broken into pieces. This was whole.
I had found a similar egg long ago. I put it in a pill bottle, set it in the refrigerator for years. After that long period, the inside dried up and eventually went to a science teacher–I will try to do the same with this one.
The chicken eggs were used for a pecan pie. They were delicious.
Today I shared with you just a little bit about the wildlife on Sunnybook Farm. I hope you can find nature's beauty where you live, too.
Copyright © 2020 by Susan Manzke, all rights reserved