I don't feel alone even though I'm the only human living here. I'm reaching out to my family through phone calls and the Internet. Then I thought about sending something to our grandchildren–kids love getting mail.
In a drawer in the kitchen, I found I still had stickers I had gotten over the years from our bank. These went into envelopes today and will get to four families next week. I sent another envelope to Rebecca but she's not getting stickers. In her envelope is about a teaspoonful of alfalfa seed. Her mailing is a test to see if these actually get to her and will sprout for her. If that works, I may send more later.
I'm expecting letters back next week with drawings and notes from grandchildren–hint, hint.
I have more letters to write to friends. These may turn into phone calls or emails, but I'm still connecting–I do have a few Amish friends who do not get emails or phone calls. I guess I'd better get writing to them–I really don't know why it is so hard to write a real letter. I haven't written any since losing Bob.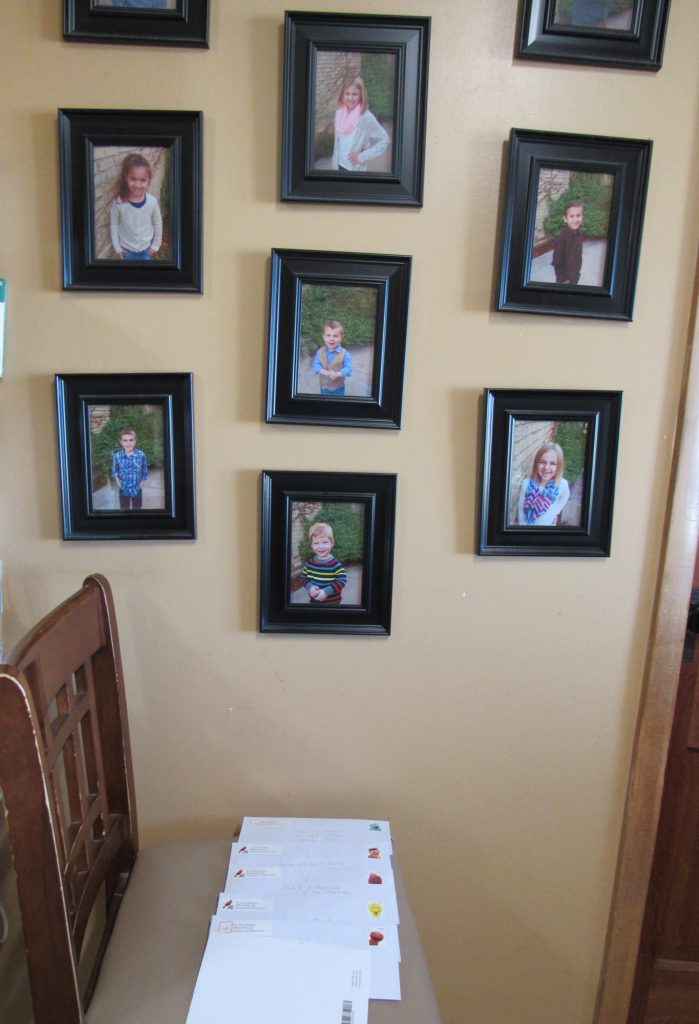 Anyway, that's what I did today. I think that's a positive start for my letter writing. More will eventually go out, but I think I reached my limit today.
Copyright © 2020 by Susan Manzke, all rights reserved