Spring is on the way, though I felt chilled after walking with Sunny today.
When we got back from our walk, I noticed that two snow shovels still hung on the fence, ready for the next snow.
I thought about stashing those shovels away, and then I thought better of it. Every time I've been too optimistic about spring's arrival, we've had setbacks, sending us back to winter. Remember last spring? Not inches, but feet of snow. No, I don't want to repeat that.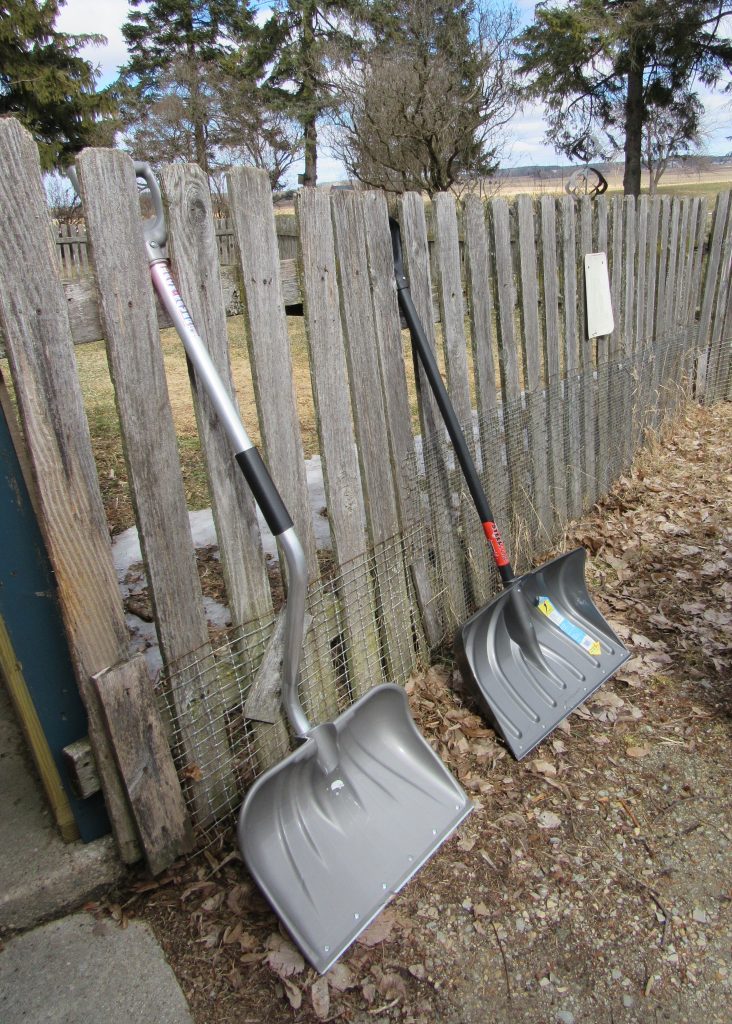 Those two shovels will remain where they are until I'm sure snow is not on the horizon, which could be June.
I recommend to friends to not tempt fate. Do not put away shovels, or salt. Keep heavy jackets and boots at the ready. They aren't hurting anything hanging close by. Wait for the all-clear before replacing winter gear with summer stuff.
Don't become the person who brought on a late winter/early spring snowstorm by jumping the gun.
Take this as a warning.
Copyright © 2020 by Susan Manzke, all rights reserved