Our daughter Rebecca and our son-in-law Andy came out to the farm for a visit this morning–yesterday they celebrated their 16th wedding anniversary.
Today they were nice enough to carry all the heavy bags out of my car: softener salt, cat food, bird food, cat litter–everything I bought at Fleet Farm yesterday weighed 40+ pounds each.
I thank them for their help and for the visit.
If that wasn't enough, Rebecca brought a treat for me, one of her copper tree creations.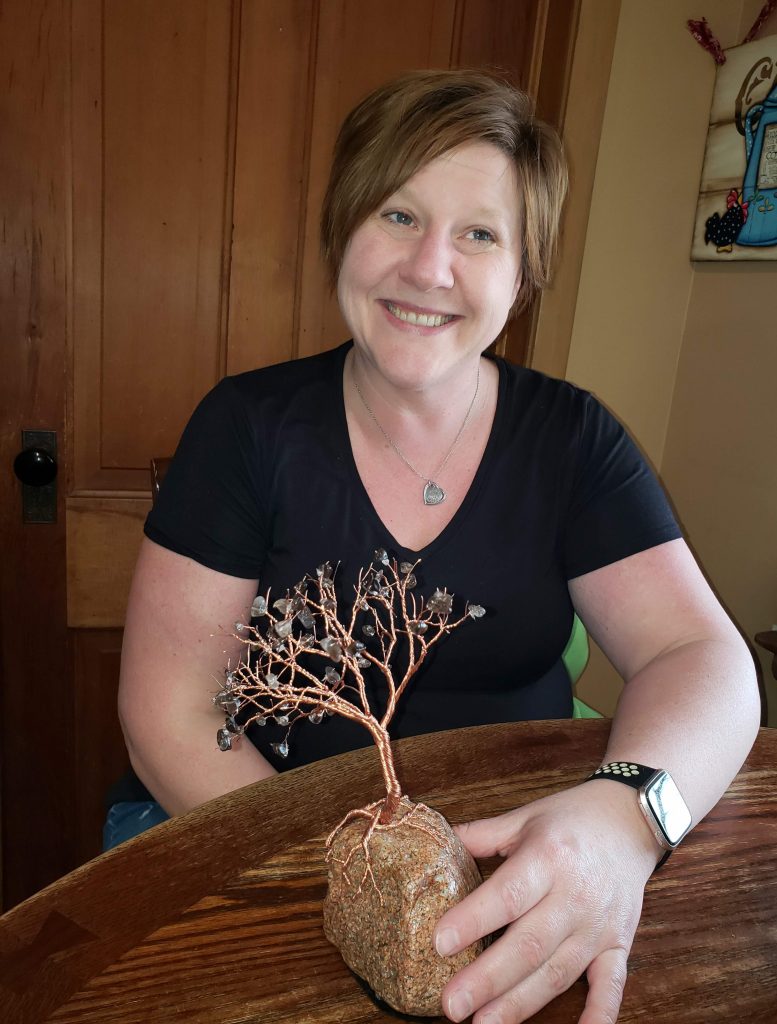 This new copper tree has stone leaves.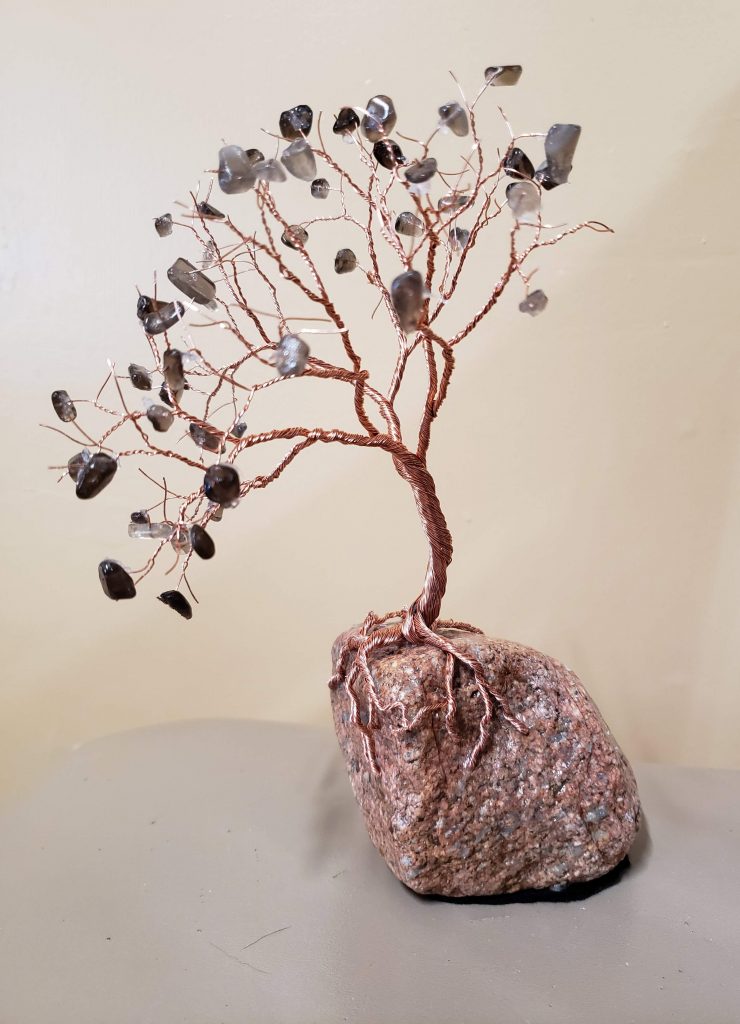 I'm always impressed with Rebecca's copper tree artwork, especially this one because it is MINE!
More will soon be made and for sale. Maybe you'll be lucky to buy one of your own.
Copyright © 2020 by Susan Manzke, all rights reserved