It was such a nice afternoon, I decided it was time to let our chickens run free.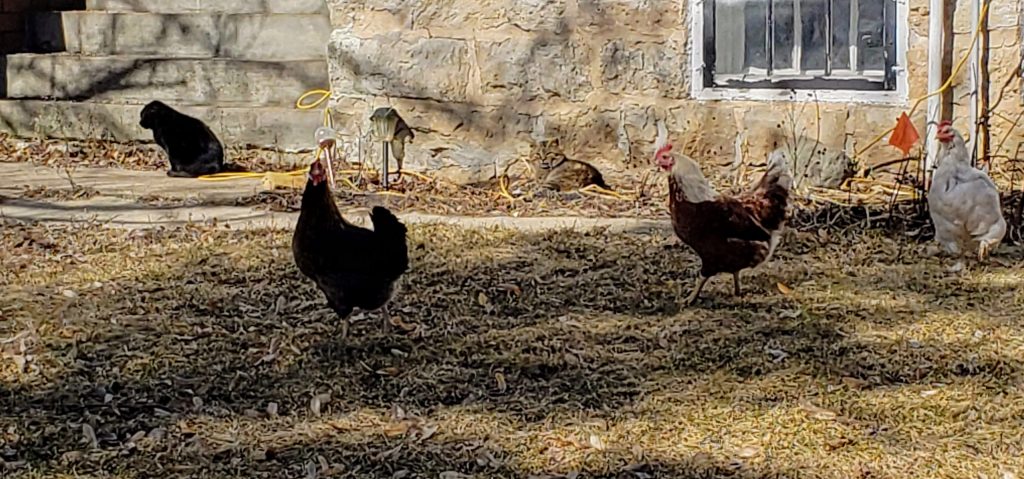 Three hens came running out the door as soon as I swung it open. It took the other two a few more minutes before they joined their sisters.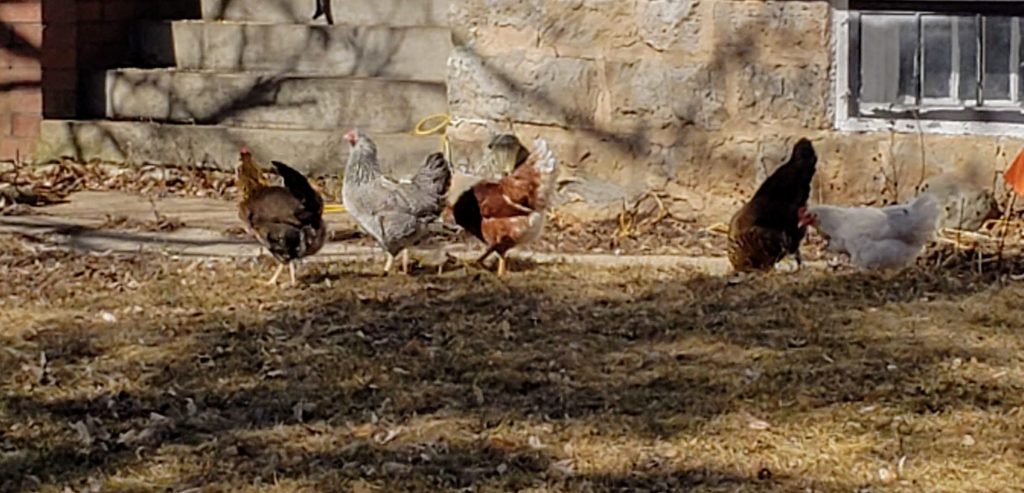 There are no bugs to eat, but the girls had fun scratching around. They went near the wild bird feeders to peck at seeds that were dropped by the bluejays.
Near enough to the house now, but the next time I looked for them I couldn't find them.
The hens probably went under a comfy bush that is in the backyard. They hid there last summer.
I expect they will head to roost as soon as the sun heads toward the horizon. At least, that's their usual roosting schedule. I hope they stick to it.
Copyright © 2020 by Susan Manzke, all rights reserved