I was sitting at the kitchen table when I noticed the moon yesterday morning.
Besides the moon, there were ground fog, frost, snow, and bits of sunshine.
I tried capturing the sight with the moon peeking through the branches of our red maple tree. Can you see it?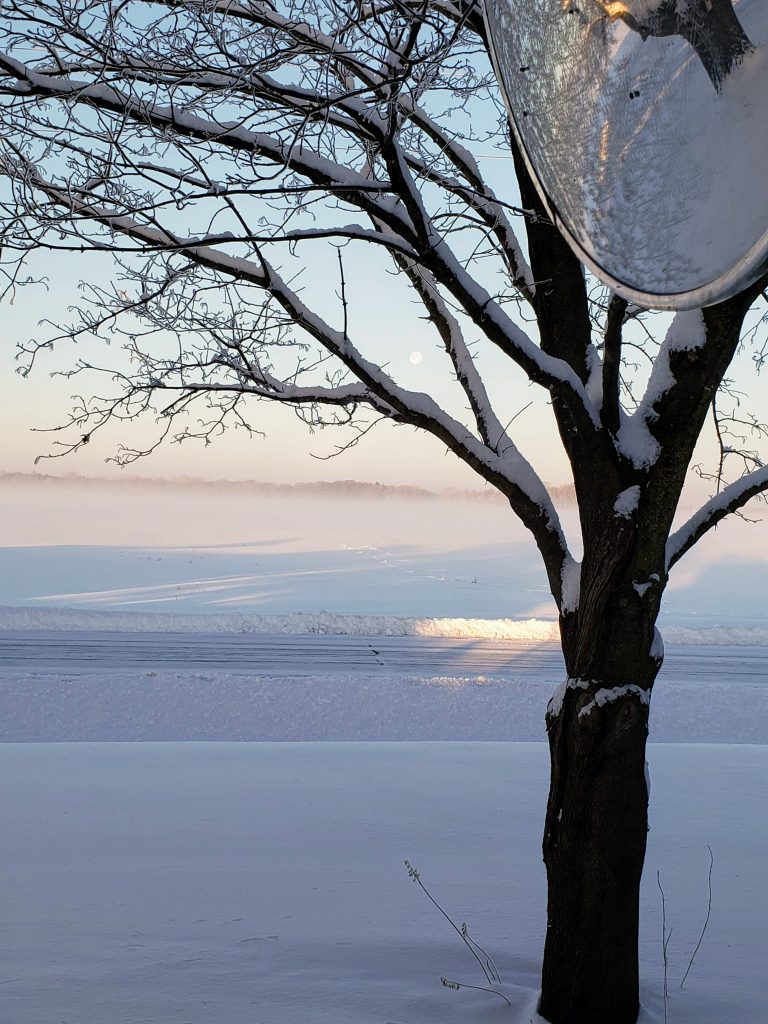 That is a mirror in the top right. Bob put it there so he could sit by the table and see if a car turned into our driveway.
Copyright © 2020 by Susan Manzke, all rights reserved