A prospective storm changed our family get-together. All our children were coming to help tomorrow, but a Sunday snowstorm changed plans.
Other commitments meant everyone couldn't come this Saturday. Rebecca, Rachel, and Arianna made it here and helped with writing thank-you cards.
After spending hours together, writing, stamping, and addressing, Rebecca went home to do her own chores. Rachel and Arianna decided I needed more fish in my fish tank–I have one. So off we went to a pet store in Green Bay.
With Arianna's help, I chose two guppies and then decided to get a beta to take up residence in his own bowl in the kitchen.
After choosing my new pets, Rachel asked if I needed anything else. We were near enough to Fleet Farm so I asked her to stop for water softener salt. "I don't need anything else."
After we got inside the store, I remembered I also needed cat food, wild bird food, cat litter, a trail mix and pecans for snacking.
With all the heavy bags, it was a good thing Rachel was there. She not only loaded her car with my purchases, but she also unloaded at home and carried everything everywhere from the basement to the front porch, to the upstairs.
The photos that follow were taken by Rachel as Arianna and I pushed our over-full cart out of Fleet Farm and to Rachel's car.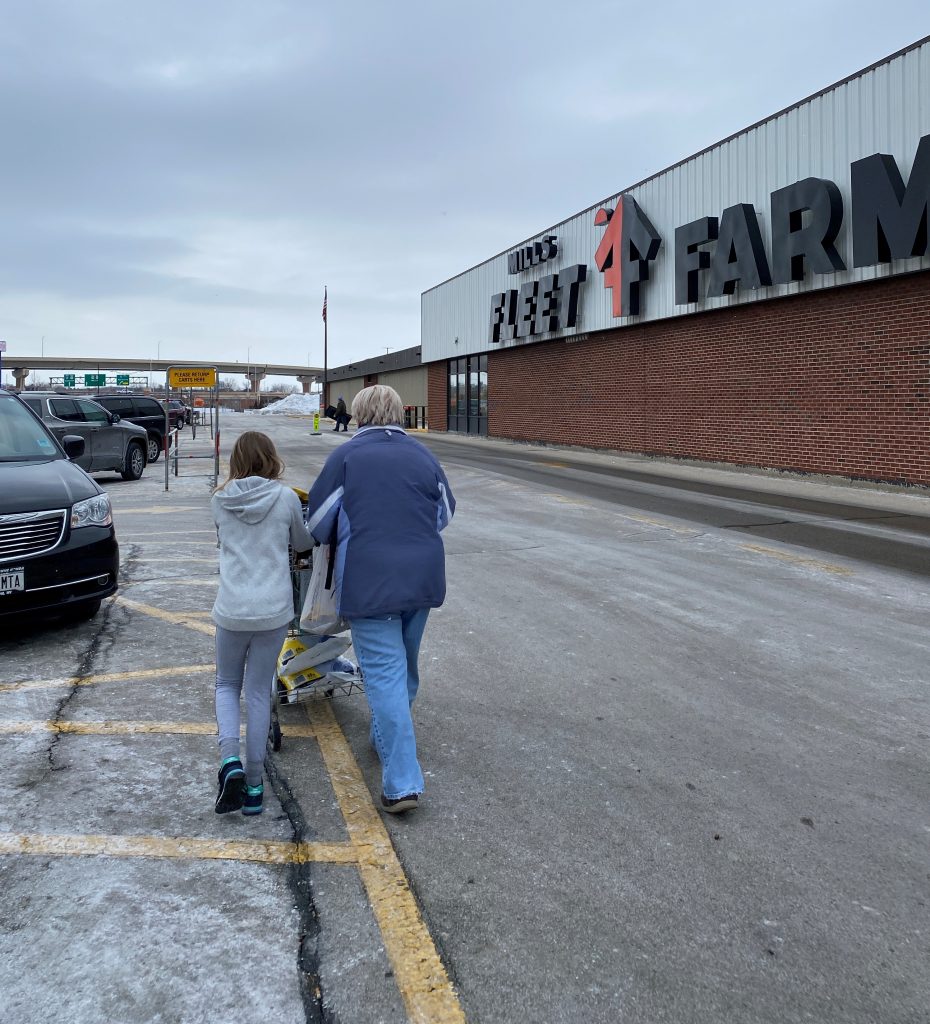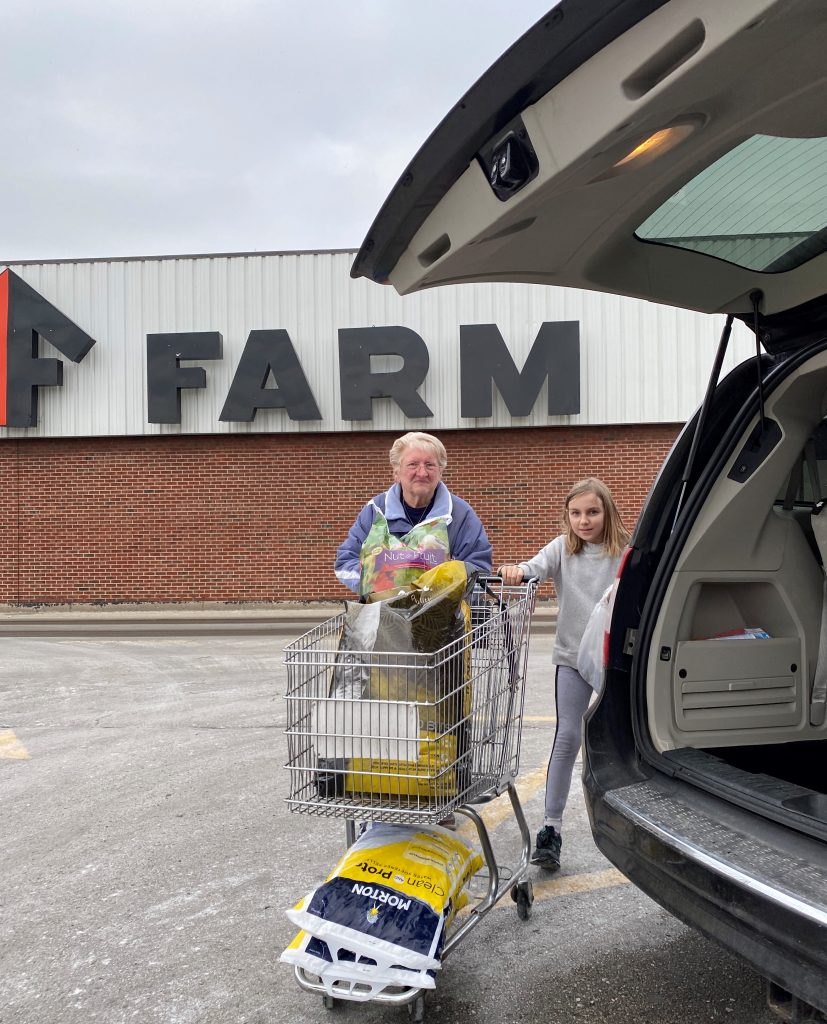 It was a fun adventure and a relief from writing thank you cards.
Now everyone is on their way home. I'll be alone on Sunday, but that's okay. I'll spend some time watching my new fish and then look out the window at the snow coming down outside–knowing not one of my family is trying to drive out to the farm on slippery roads.
Copyright © 2020 by Susan Manzke, all rights reserved