We had the opportunity to go to a Farmer's Market for free this morning.
We left home under clouds. It started to rain about a mile from the Tractor Supply parking lot where we were to set up.
We waited an hour and after the rain stopped we set up our canopy alongside some other sellers.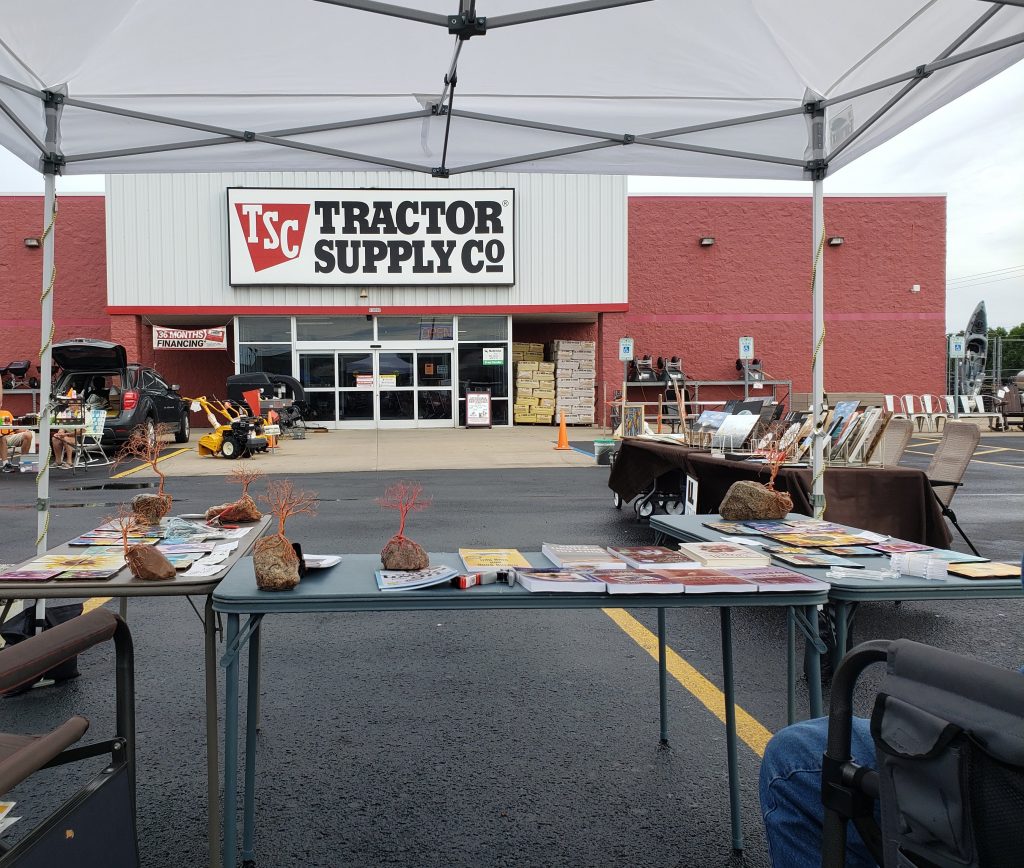 There were a few shoppers but had hoped for more.
When the wind picked up we took down the canopy and sat by our tables hoping the wind wouldn't tip them over and break my painted tiles.
At least it got us out of the house and we also got treated to lunch by Rebecca and Andy–thanks for the take-down help you too and for the yummy lunch. Glad we were close to your home.
Copyright © 2019 Susan Manzke, All rights reserved.