Because we still have water across our farm lane, it's up to Bob to drive his tractor down to where our critter cam is set up.
There's no place for me to ride with Bob unless I sit in the bucket.
Here's one of our wildlife friends coming across the camera's view.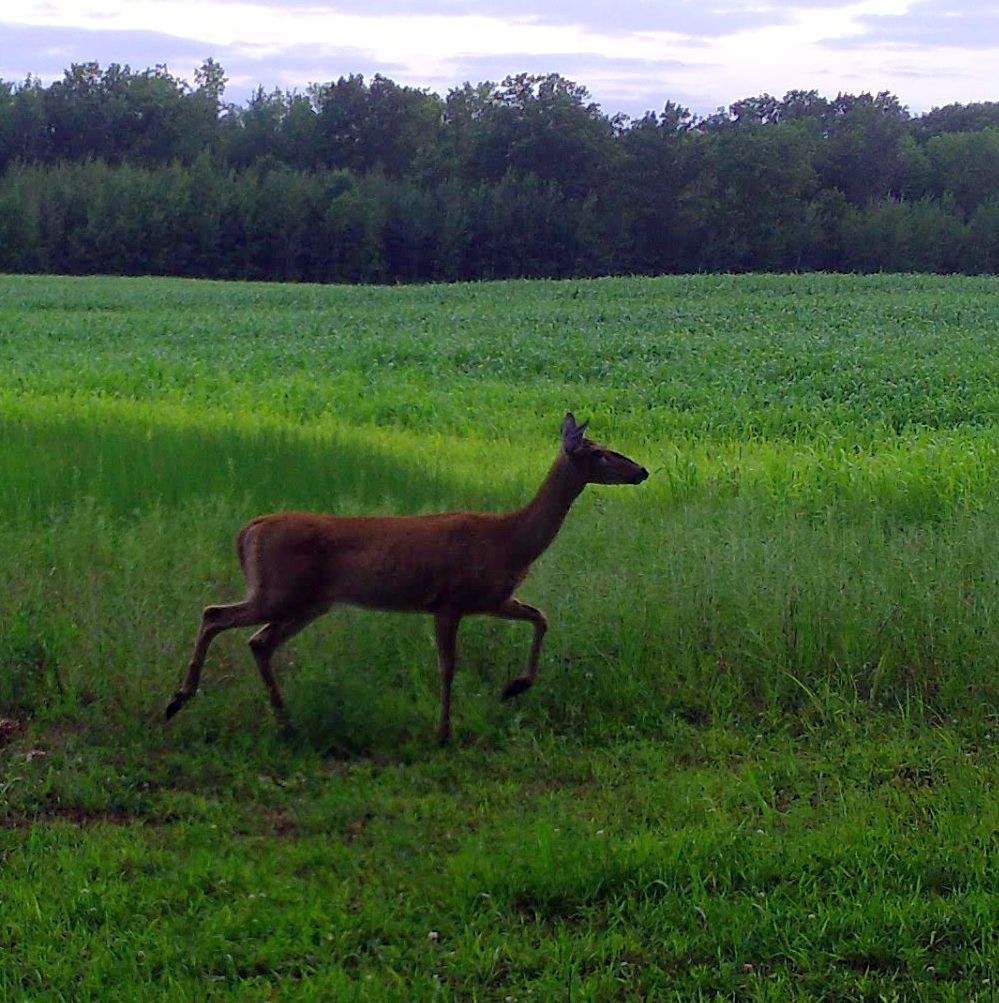 The only bad part of checking on the camera is that mosquitoes come after Bob. He says if they were large enough to have their photos taken, they would fill the camera up fast.