We don't get many squirrels up by our house. I know many people have to fight squirrels off to keep them from raiding their bird feeders. We don't.
I was going through some digital images and came across this one of a squirrel on our critter cam.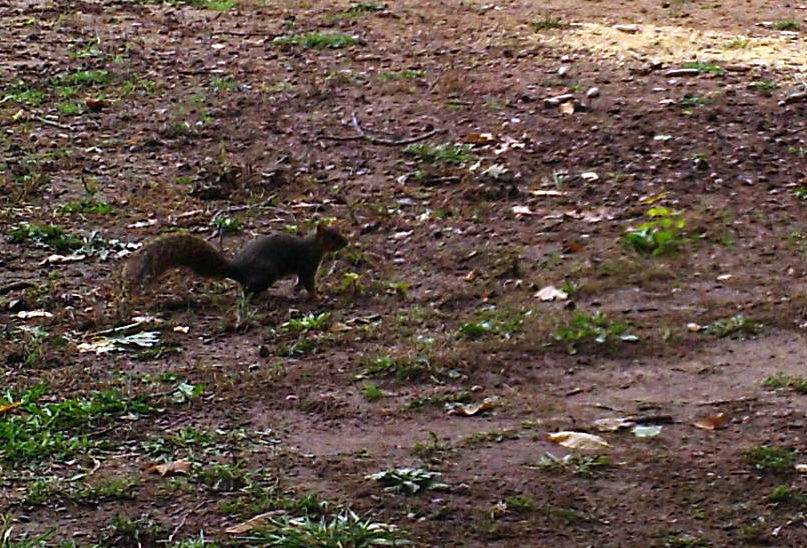 I thought I'd share it today.
We haven't gotten all the way down our farm lane because of rain. Our cart is 2-wheel drive and won't go through the mud.
Since Bob and I have to take care not to get stuck we're thinking of hanging the critter cam closer to home.
When the farm dries up a bit (over an inch of rain last night) we'll set it up and see if any other wildlife visits.
Today it's just this scampering squirrel.