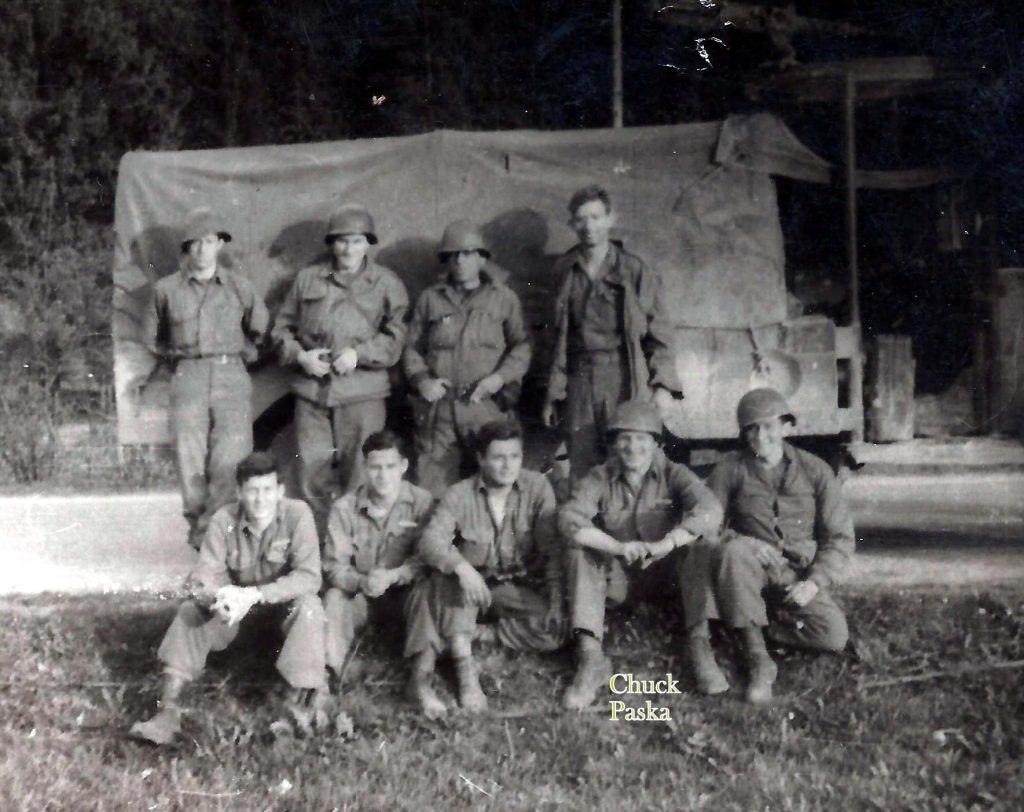 I grew up hearing stories about WWII from my dad. His stories were always funny and never centered on the horrors that he lived through. Once, as he checked out a building, he turned to see a scraggly man holding a gun standing in his path. He shot. It turned out he had seen his own image in a mirror, which he had then blasted to smithereens.
He never told his daughters how he as a young man had gone through hell and came home again.
On this Memorial Day I honor him for his service.