Bob has gotten all kinds of get-well cards, but one could not be stuffed in an envelope. It had to be hand-delivered.
This card arrived a couple weeks ago, but I just never got around to photographing it. Finally, I took the time today.
This card is from our son, Rob, his wife Tara and our grandchildren: Ethan, Seth, Aryana.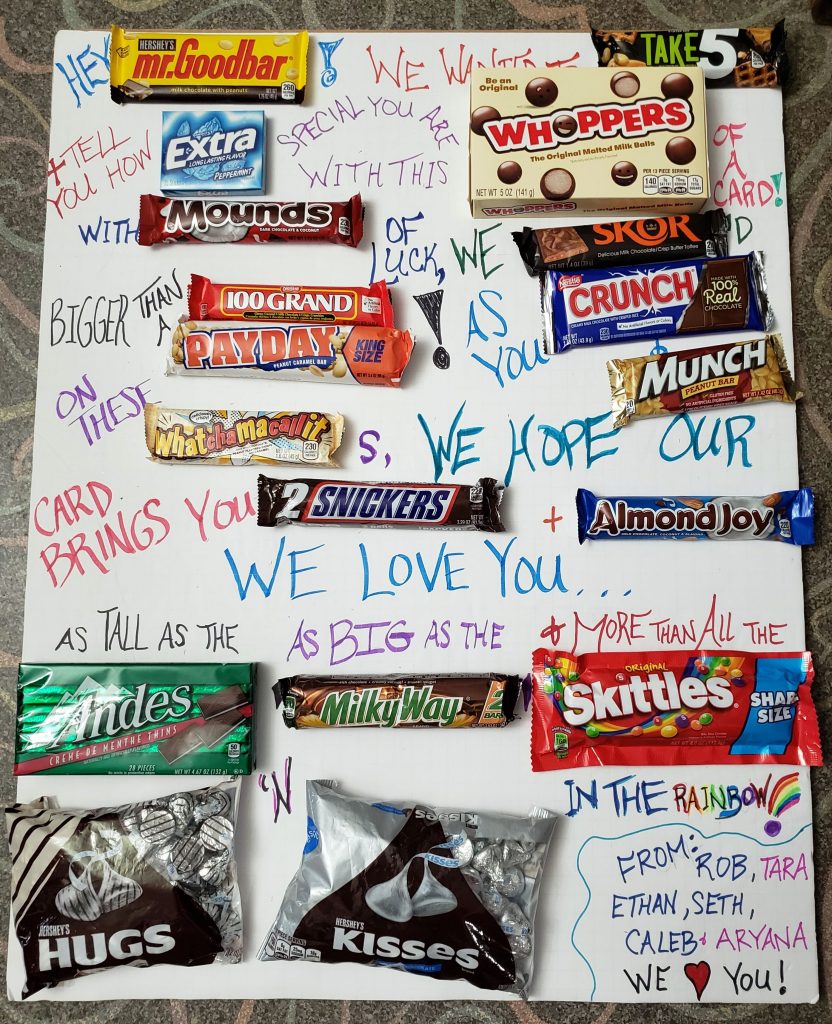 Here's what it says:
"Hey Mr. Goodbar! We wanted to Take5 to tell you how Extra special you are with this Whopper of a card! With Mounds of luck we Scored bigger than 100Grand Payday as you Crunch and Munch on these Whatchamacallits. We hope our card brings you Snickers and Almond Joy. We love you… as tall as the Andes as big as the MilkyWay and more than all the Skittles in the rainbow! Hugs 'n Kisses from Rob, Tara, Ethan, Seth, Caleb, and Aryana. We love you!
I'm pretty sure the creativity behind this card was from our daughter-in-law, Tara, but the love came from everyone. I hope I transcribed it correctly
I still haven't had the heart to cut off any of the candy. Bob and I don't need the extra sugar. Maybe we'll have to have a party to share it all.