Today I joined a group of ladies from the Outagamie County Extension Service.
There were multiple work tables being used. I was at a table recycling calendars. After cutting the calendars apart, we slipped the pictures into sleeves, making flip picture books for special needs people.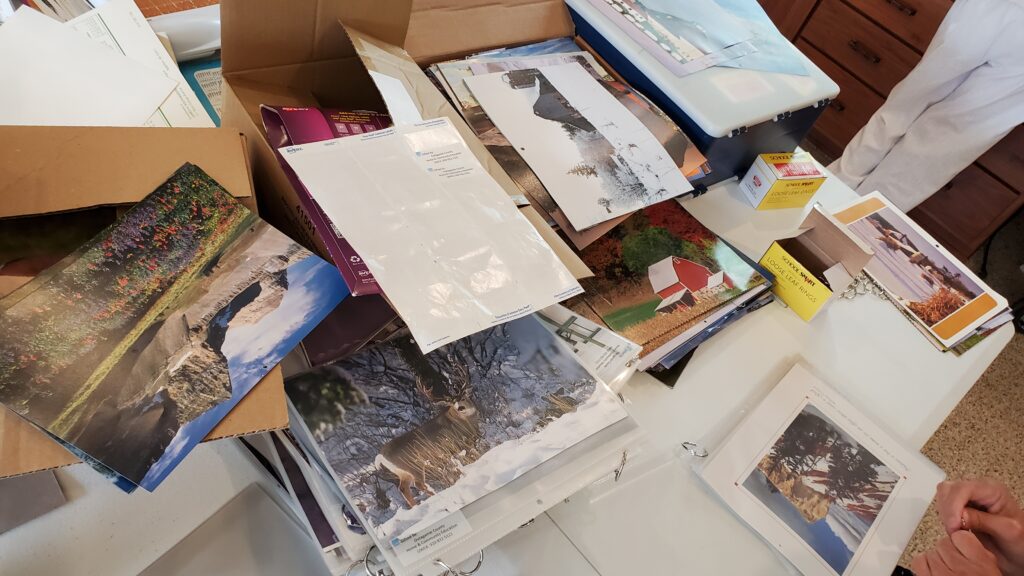 The above photo shows our work in progress.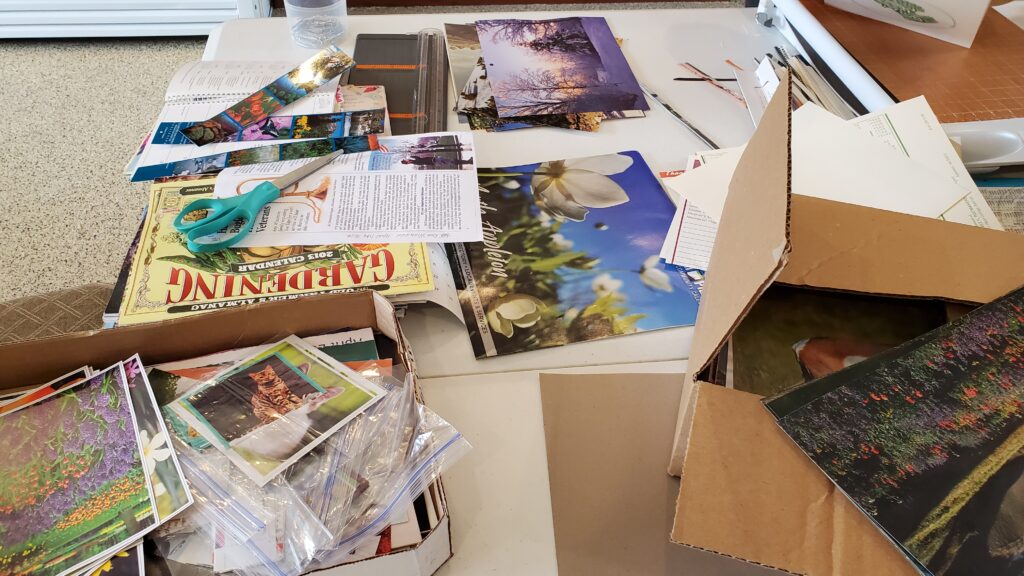 This photo shows where small pictures are clipped. Many will be glued to make homemade greeting cards.
It's good to get out of the house and work on projects like this.
Until next time, that's all there is from Sunnybook Farm.
Copyright 2022 Susan Manzke, All right reserved.