Yesterday I showed how Barn-E entertains me. Today, I'm entertaining him.
Barn-E has a box filled with paper. Sometimes the paper is all over the floor. Sometimes he keeps it in the box. It's his playground.
To attract his attention, I dropped a few cat treats inside the paper-filled box. Barn-E had fun finding them.
He did find and eat the hidden treats.
Now he's taking a nap.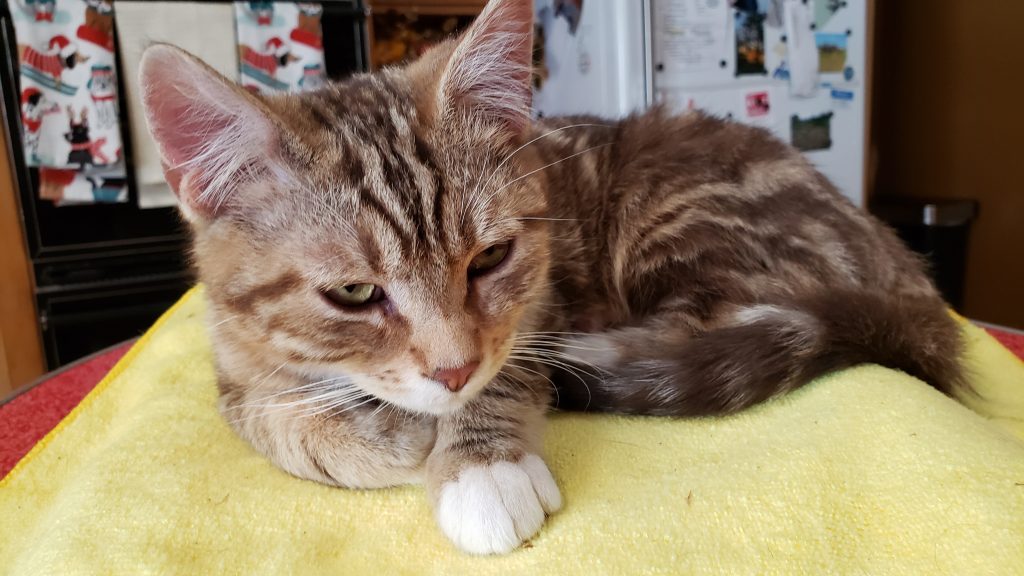 Until next time, that's it from Sunnybook Farm.
Copyright 2022 by Susan Manzke, all rights reserved.