I walked outside to get yesterday's mail. It is 37 degrees and windy. The driveway was plowed but now very slippery. Next time I'll have cleats on my boots.
So came back inside to work on my winter project. I'm cutting up Bob's old clothes to eventually make a quilt.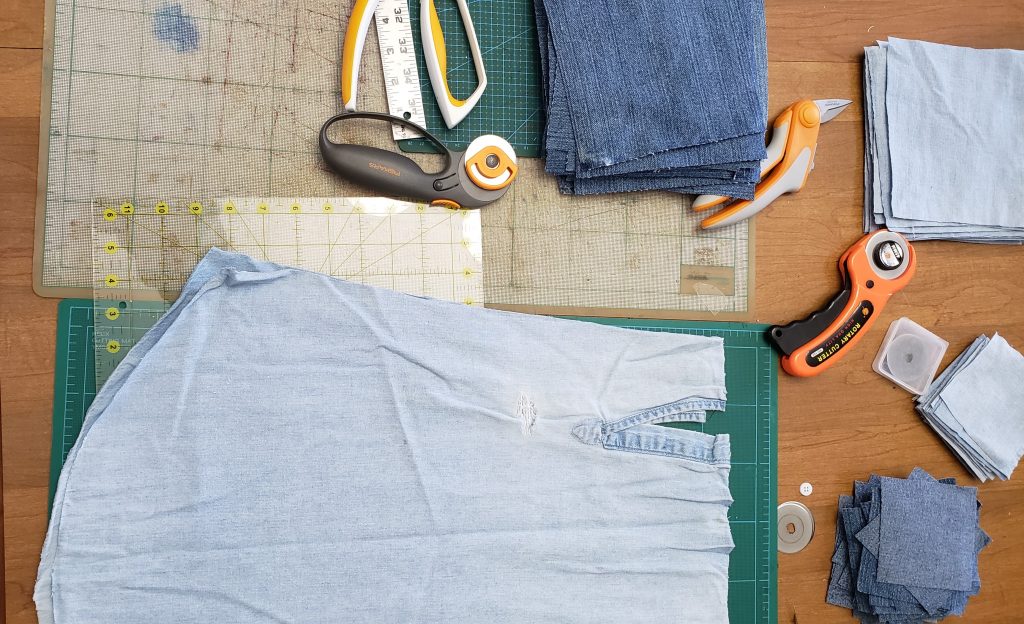 I started this last winter so don't expect a completed quilt soon. More cutting to do.
Until next time, that's it from Sunnybook Farm
Copyright 2021 Susan Manzke, all rights reserved