This newspaper clipping was taken at Ann Rutledge elementary school in Lincoln Estates in the 1960s.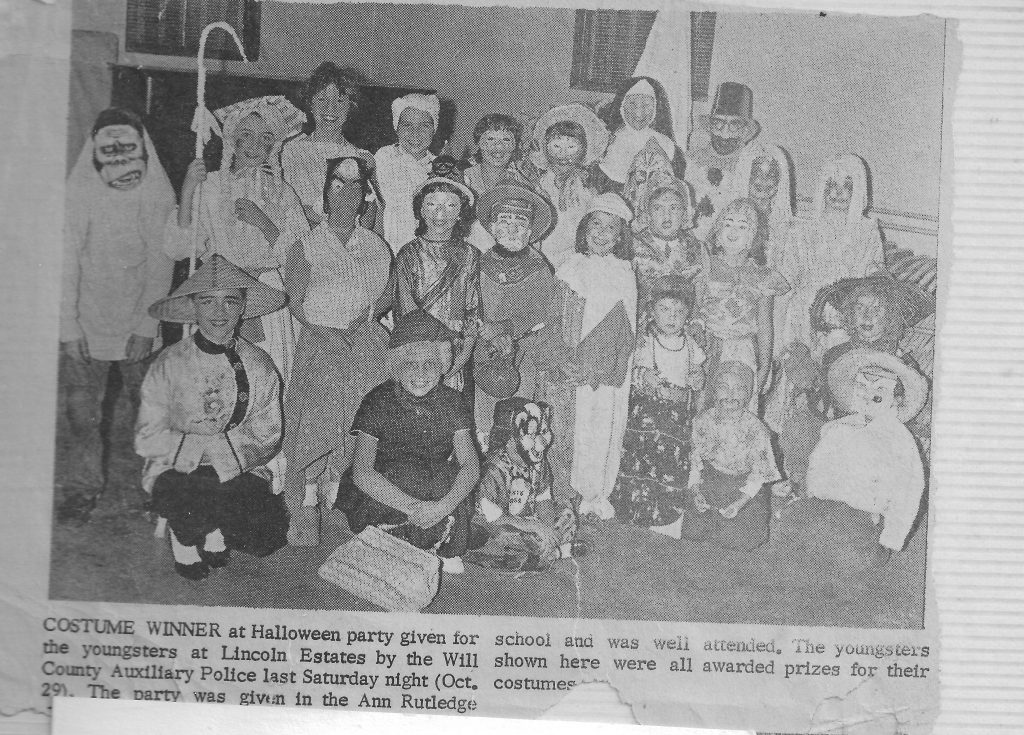 I'm in the big hat in front and to the left of the nun. To the left of me is my friend, Marilyn. John was Little Bo Peep next to the gorilla, far left. Cousin Chris is a scarecrow on the floor to the right.
I believe we dunked for apples, which meant if you weren't first, a lot of makeup was floating on the water by the time it was your turn.
My sister remembers winning a whistling contest. You had to eat a cracker and then see who could whistle first. Karen Won!
As entertainment, they had a talent show that night. My sister and her friend Janie made up a skit involving what they thought was a pineapple and ended up being a wasp nest.
Since I had on a long dress, for the talent show, I sang Daisy (A Bicycle Built for Two). I did it but was so scared and quiet, no one heard me. I remember hearing people say, "Louder."
Now, to scare you for Halloween what follows is my current rendition of Daisy which I remember word for word–odd how something sticks in your mind.
Don't blame me if you can't sleep tonight after hearing this.
HAPPY HALLOWEEN!
Copyright © 2020 by Susan Manzke, all rights reserved