Daughter Rebecca had a day off of work and she volunteered to do work for me.
The job I gave her was cleaning out the gutters over the two porches.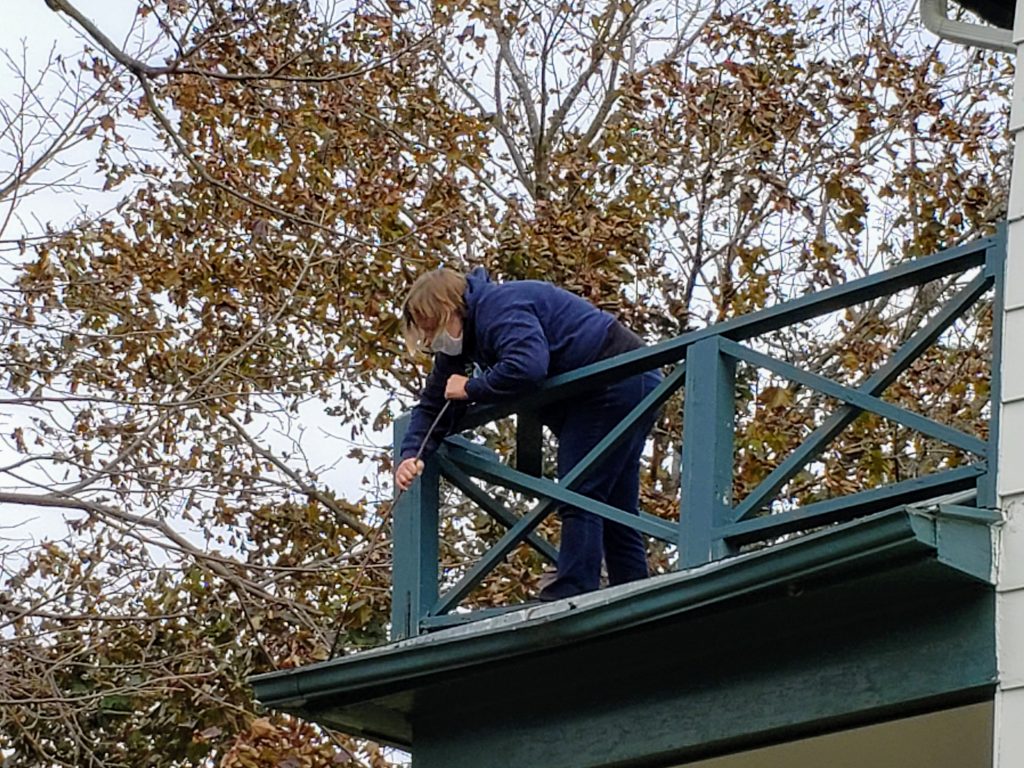 First, she had to scrape the guck out, which was half-frozen.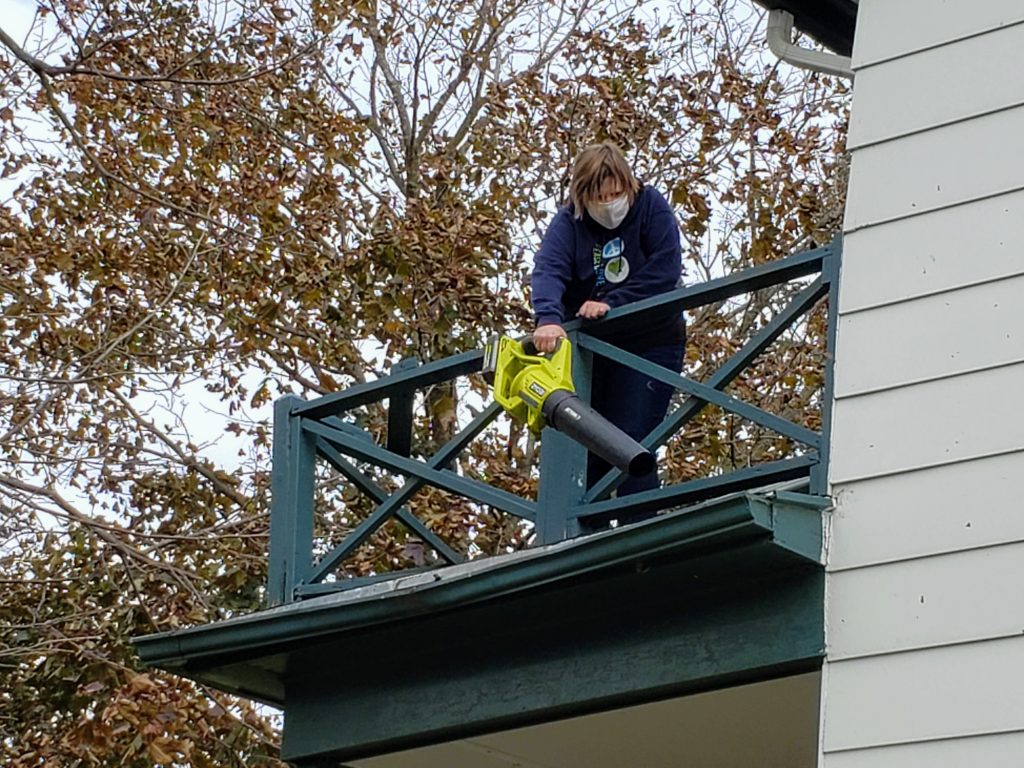 Then she blew out leaves and muck. It was a lot of work, but managed without use of a ladder.
I so appreciated her help. To get to the front deck you have to go through a window. I used to be able to do that, but I don't bend so well anymore.
Looking over Rebecca's shoulder you can see the leaves of a maple tree that need to fall yet. I'm afraid Rebecca might be out blowing out gutters again after all the leaves are down.
Thank you very much, Rebecca.
Copyright © 2020 by Susan Manzke, all rights reserved