Sunny stopped before going into the backdoor. He had sensed something and looked up.
So did I.
This is what we saw.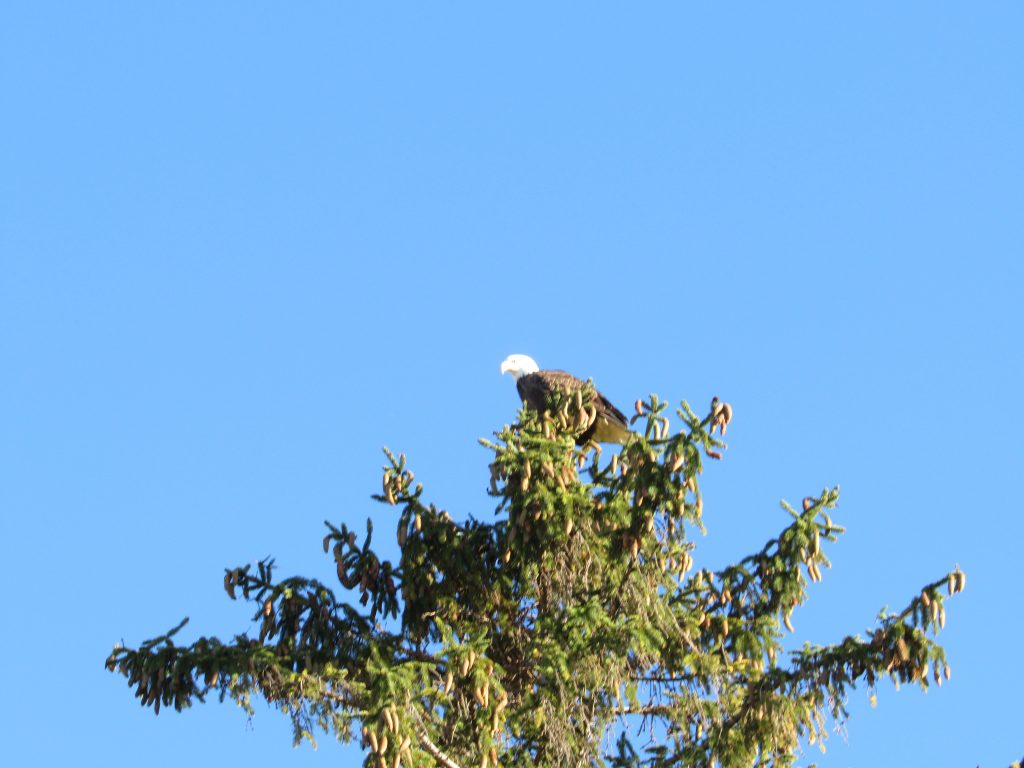 Luckily, I had my phone in my pocket and could take these photos.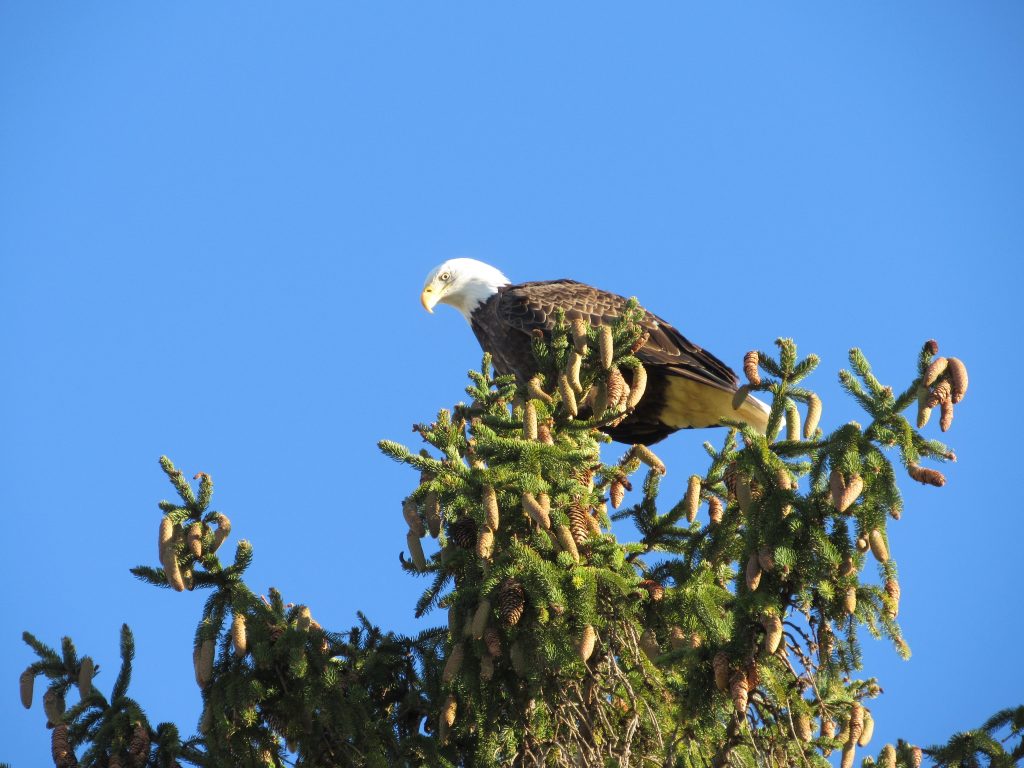 The third photo wasn't worth saving as it only had part of the eagle's wing as it flew away.
Seeing a bald eagle on Sunnybook Farm always seems magical–unless it is looking for a chicken dinner.
Copyright © 2020 by Susan Manzke, all rights reserved