I've been on the lookout for ditch daisies to pop out along our road.
Bob would mow around them for me. He knew how much I like them.
Every year, I've broadcast some of the seeds around the farm. Too bad my efforts never took hold in my flower garden.
Still, some had to survive. Today I found a patch of long ditch grass dotted with daisies.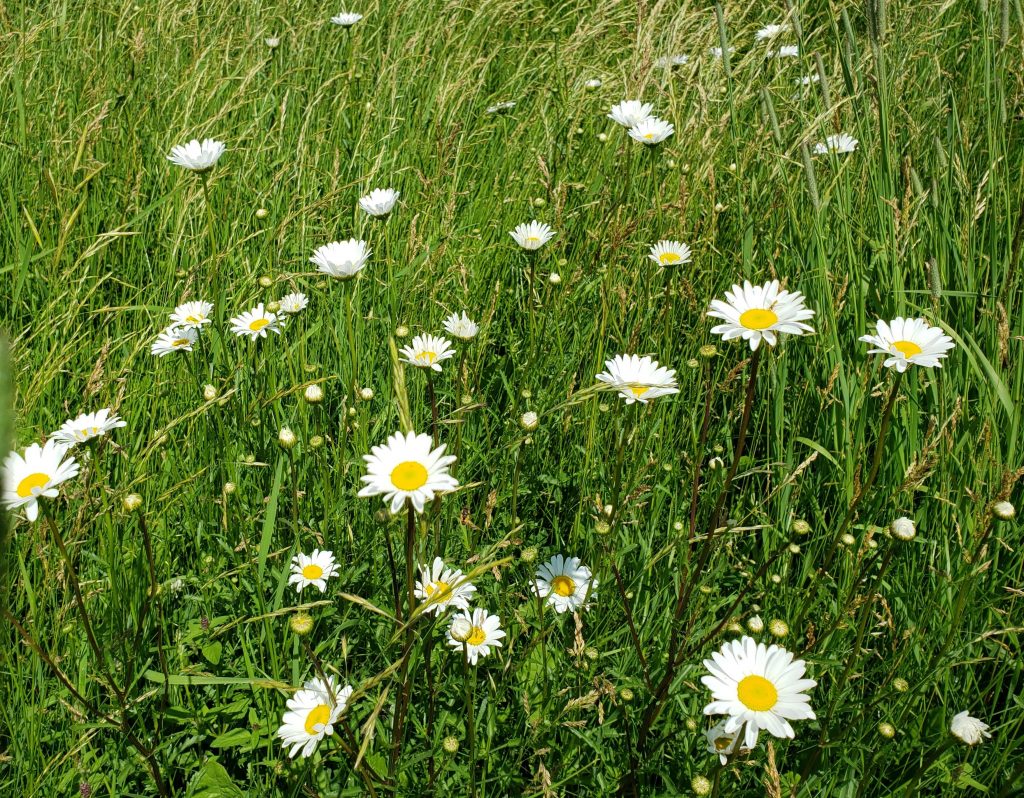 These are a gift for me from Bob.
Bob would have mowed that deep ditch. It is too high for me and any of my helpers.
I feel blessed to have found these today.
Copyright © 2020 by Susan Manzke, all rights reserve