It was delivered by UPS yesterday.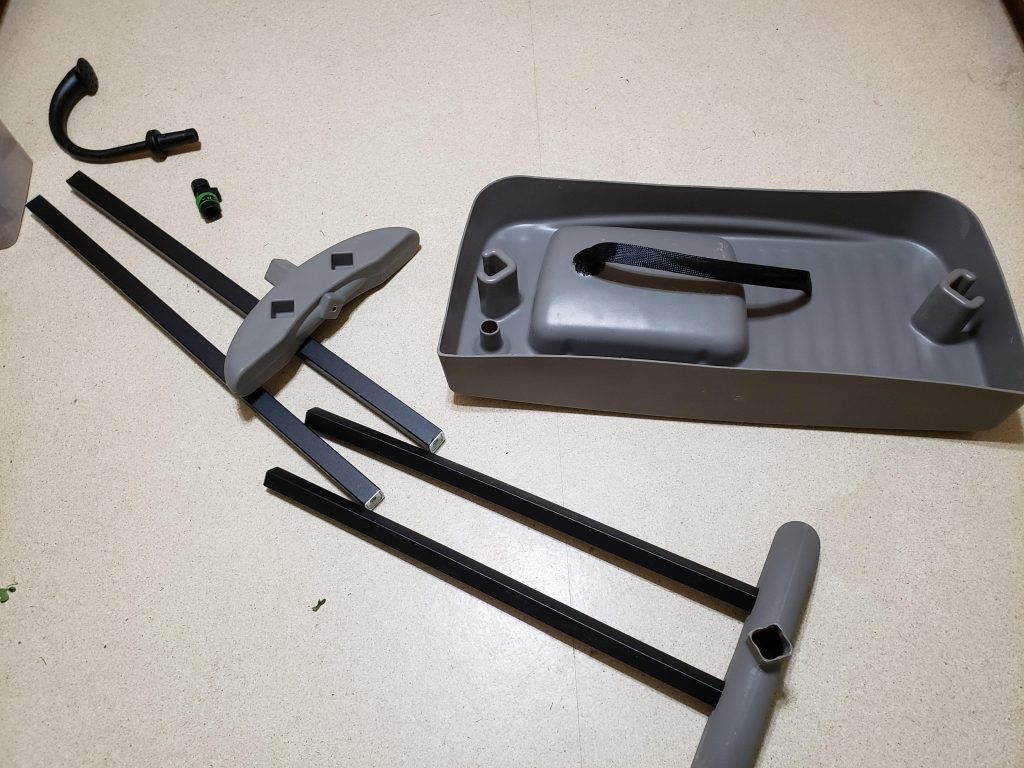 Not too hard to put together except for banging the fittings in place on the metal legs.
I thought this would come in handy when kids and grandkids are visiting. They could use this for washing up outside.
The trouble is that it just gushes water out the bottom, so if you are not careful, you'll have wet feet–also the faucet swings about too easily so that could get you wet, too.
I'm trying to think of a way to add a bit of hose so I can direct the drain water into the flower bed or grass.
At least I got it together….I think. There's usually something I didn't do right, but I have faith that one of my kids will figure out where I went wrong.
Copyright © 2020 by Susan Manzke, all rights reserve