Bea was 5 years older than her brother Charlie. Here's an account he often told of their childhood.
Layer cake
I can remember coming home from school and my sister Bea calling me. "Charlie, come here. I want to show you something."
Downstairs, in the kitchen on the table sat a giant layer cake, at least four layers high and very big around.
"Wow!" I gasped. "Can I have some?"
"Sure. Help yourself."
"Can I have two hunks?"
"Sure. Have all you want."
Well, that remark was a big mistake. Sister went upstairs and I stayed with the cake.
About an hour later Bea came downstairs looking for some cake. "Charlie, where did you hide the cake?"
"I didn't hide it. I ate it."
Bea could not believe her ears. "What?! You ate it all?"
"Yup," I said. "You said to eat all I wanted and I did."
You would think I would have been sick of cake for a while. Sure I was! 'Till the next cake.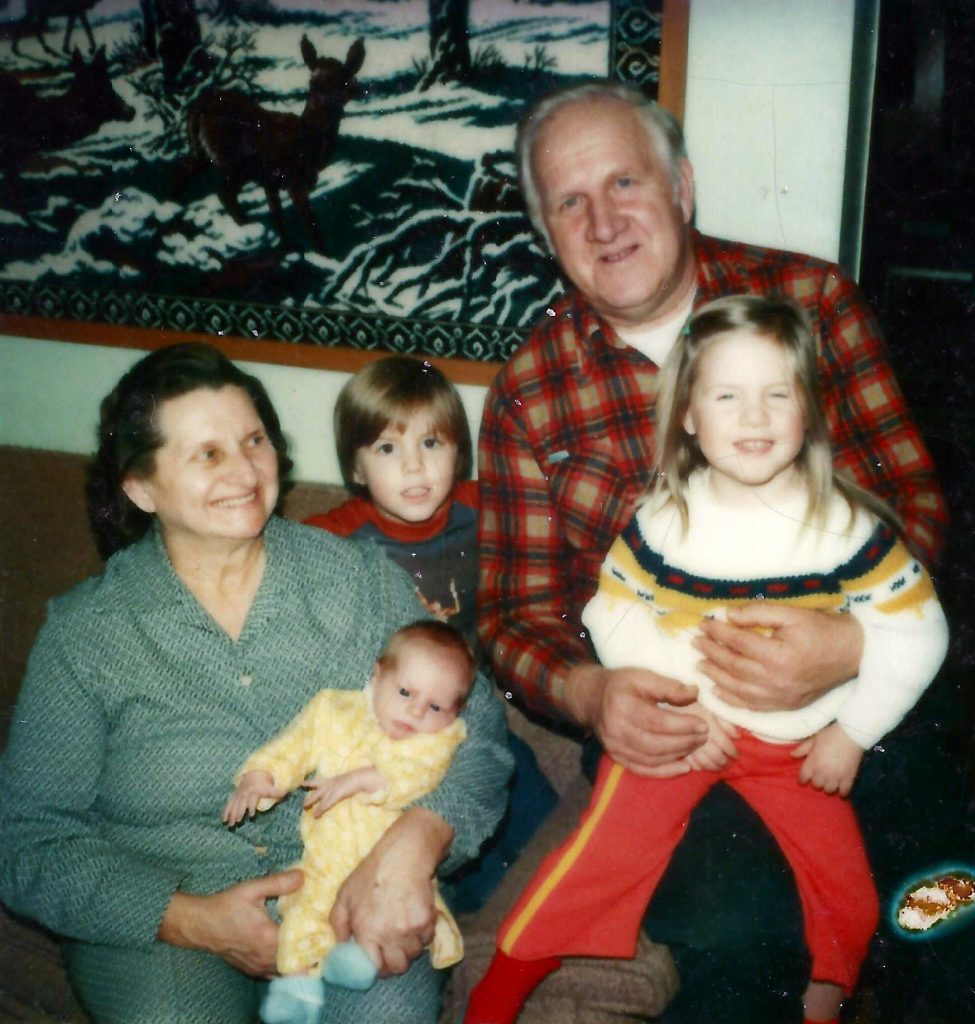 In this photo my mother is holding baby Russell, Robby is between Grandma Izzy and Grandpa Chuck, who is holding Becky.
Robby and Rebecca remember Grandpa telling them fun stories like this.
Copyright © 2020 by Susan Manzke, all rights reserved