I made this every spring with fresh rhubarb, until Bob plowed up my rhubarb. These days I pick rhubarb at our neighbors'.
I halved my recipe this year and omitted the crust and found it just as good.
Here's is my crust-less Rhubarb Crisp recipe
1 1/2 cup sugar, 1/2 cup flour, 1/2 tsp. salt, 3/4 tsp baking powder, 2 eggs, 2 cups diced raw rhubarb (or more)…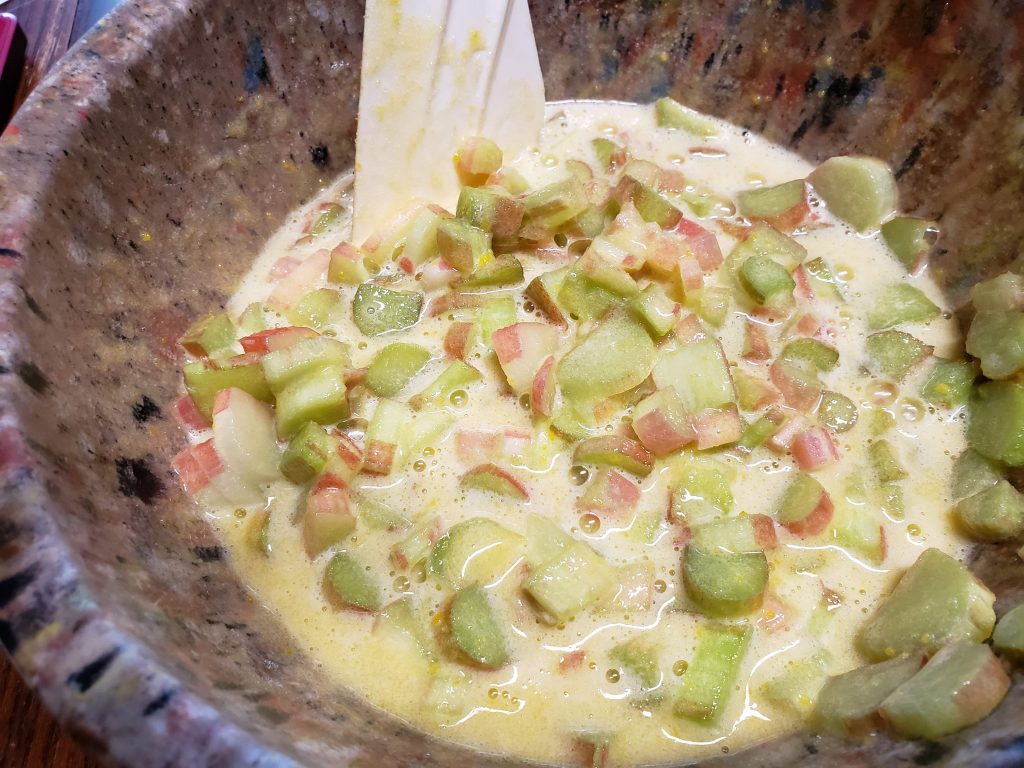 …when I cut up my rhubarb, I had more than needed, but I added it anyway, so I used almost double the rhubarb called for.
Baked in a casserole dish at 350 degrees for 45 minutes, or until it seemed done.
Let cool before eating.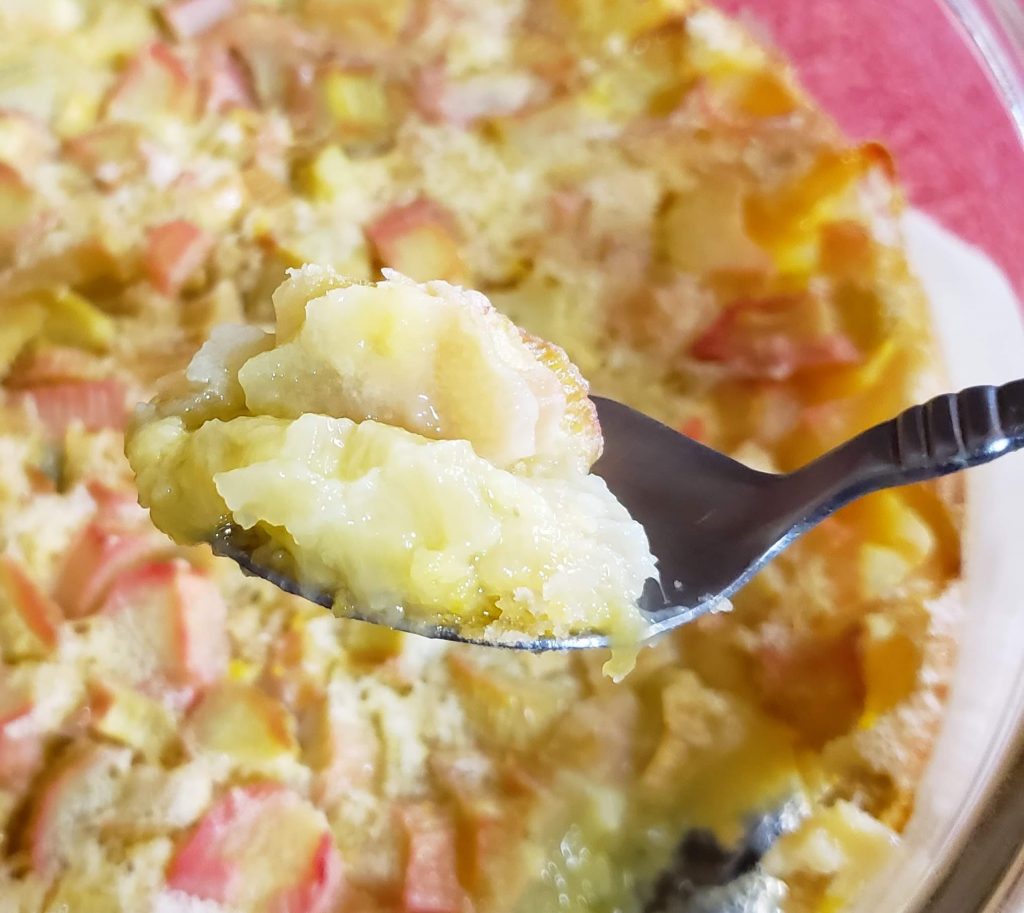 It comes our sweet/tart and creamy.
I did not miss having a crust at all.
Copyright © 2020 by Susan Manzke, all rights reserved