When I use a can of food, I like to scrape out every drop, which includes pet food.
Cat food cans are no exception.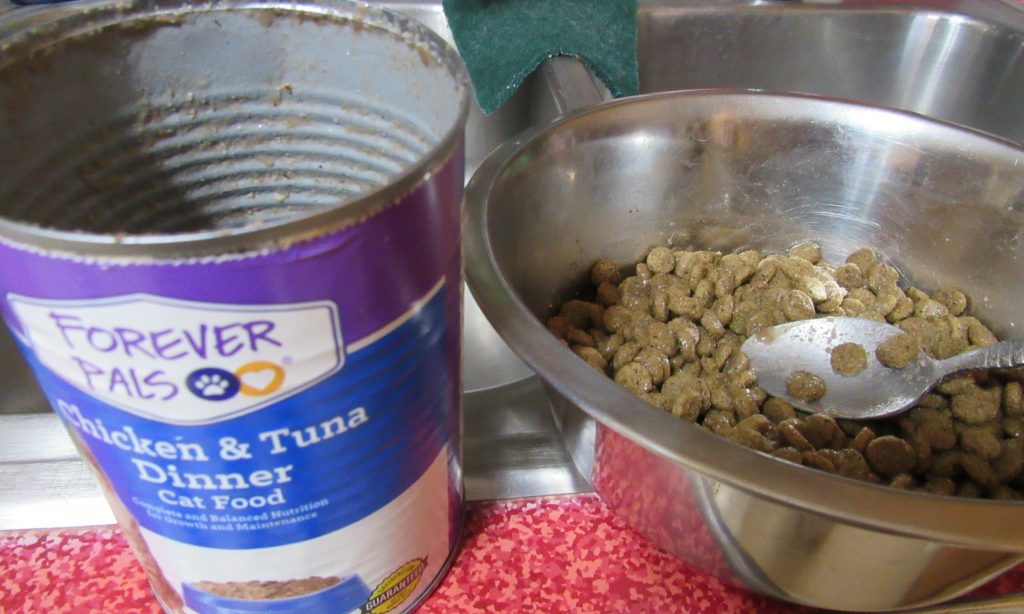 Instead of just washing the empty cans out before recycling them, I put Sunny's kibble inside the can. After stirring the dry food around a bit, I pour Sunny's now flavored kibble back into his bowl.
Sunny likes the little extra flavor that is scraped out with his kibble.
He would eat his kibble even without the extra flavor. I do this because I love my dog and hate to even waste a smidgen of food.
Copyright © 2020 by Susan Manzke, all rights reserved