I worry about Sunny. He's a large dog. Sunny is ten years old and sometimes he shows his age (72 in human years).
When he was in for his checkup, I talked to the vet about Sunny's arthritis. Because of some leg issues, I no longer let him follow me upstairs.
I've been blocking off the stairs when I feed the cats. Sunny would gobble down his food first, and then go gobble down the cat food. Cat food is not good for him, so this has been going on for some time….years.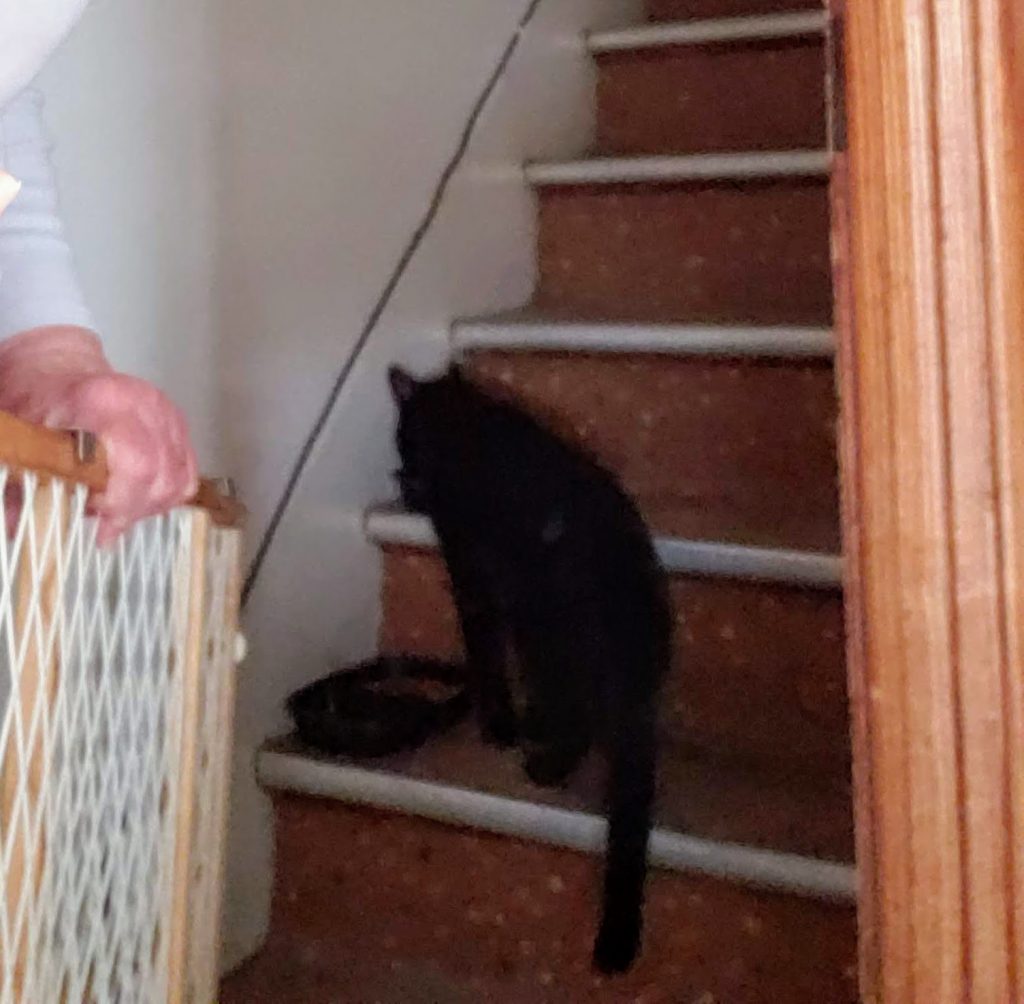 Now I keep it blocked off so Sunny won't go up the stairs at all, or at least rarely. He has caught me off guard, racing to get some of the crumbs left before I set the gate back in place….naughty dog.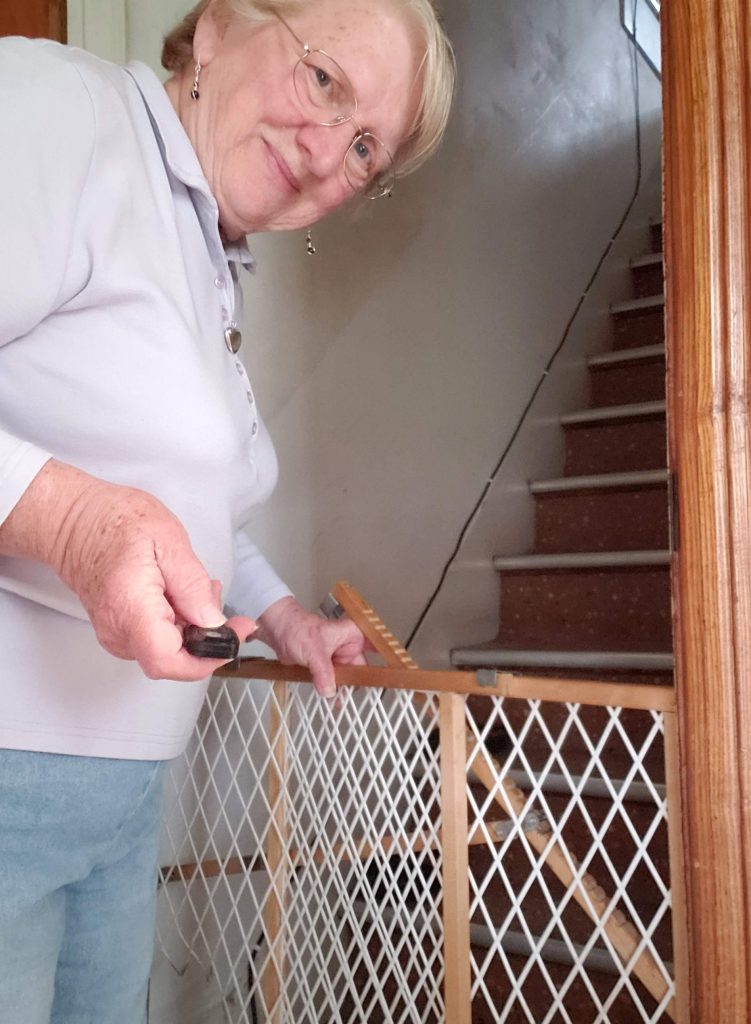 Not too long ago, Sunny had slipped on an upper step. I thought he was going to fall all the way down. The gate is to protect him from hurting himself.
I want to keep my furry friend with me for a long, LONG time. He's a good dog and companion for me.
Copyright © 2020 by Susan Manzke, all rights reserved