My dream last night was about Bob. Usually, when I wake up, my dreams fade away, but not this one.
It started with me looking up at our home. In the dream, it was a brick home, though we had never lived in a brick home.
There were a few loose bricks at the corner of this house and Bob was going to fix them.
But fixing two bricks wasn't on Bob's itinerary. In my dream, my husband had a sledgehammer and was banging away at an opening in the wall, making way for a large window–if there was a job to do, Bob could always make it bigger.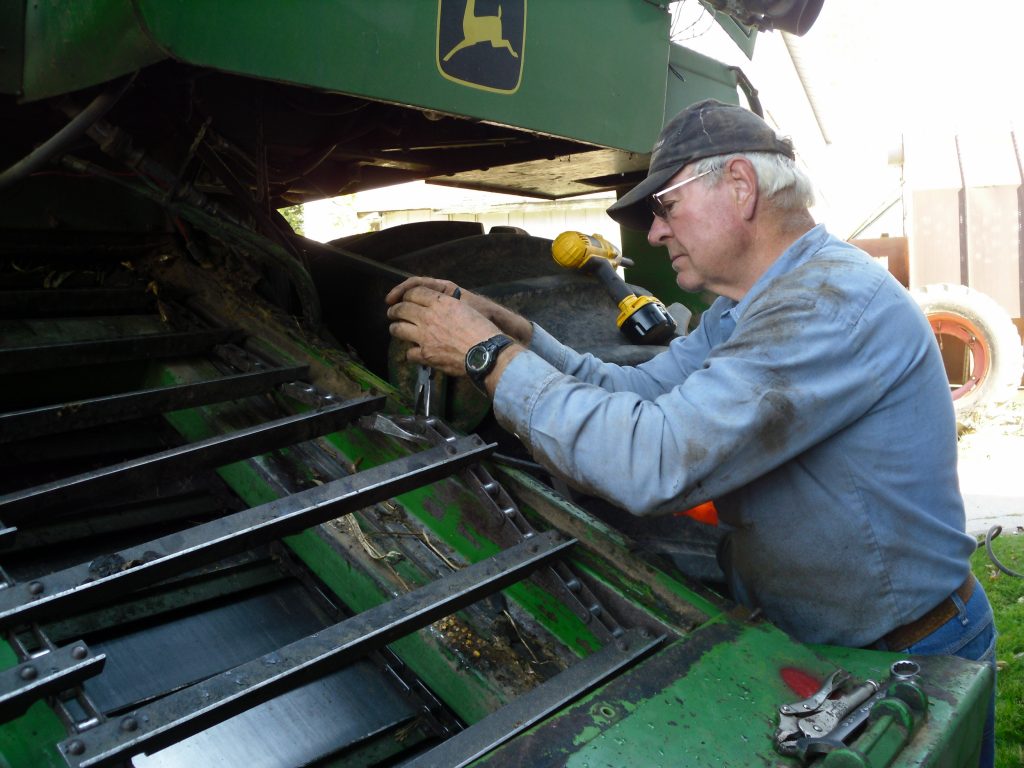 All I remember thinking in the dream was that he shouldn't be working so hard because he was a sick man. Still, I let him bang away because working made him happy.
Memories of Bob pop up often, now especially. It's spring planting season and farm machinery is moving up and down fields. I expect Bob is watching from above, cheering on our neighbors and hoping for a better season than last year.
Well, that's my little thought for today.
Copyright © 2020 by Susan Manzke, all rights reserved