Joyce and I have been friends since first grade. We started school together in 1956 and have been best friends ever since.
Even though Joyce lives in Illinois and I'm here in Wisconsin, we still manage to visit. For quite some time we used our telephones to talk to each other, but we are going high tech now and we use the internet.
For Christmas, Joyce was given a Facebook Portal mini with the idea of connecting to me. Well, we finally figured how to use it and instead of holding a telephone, we are now talking and visiting as we look at each other.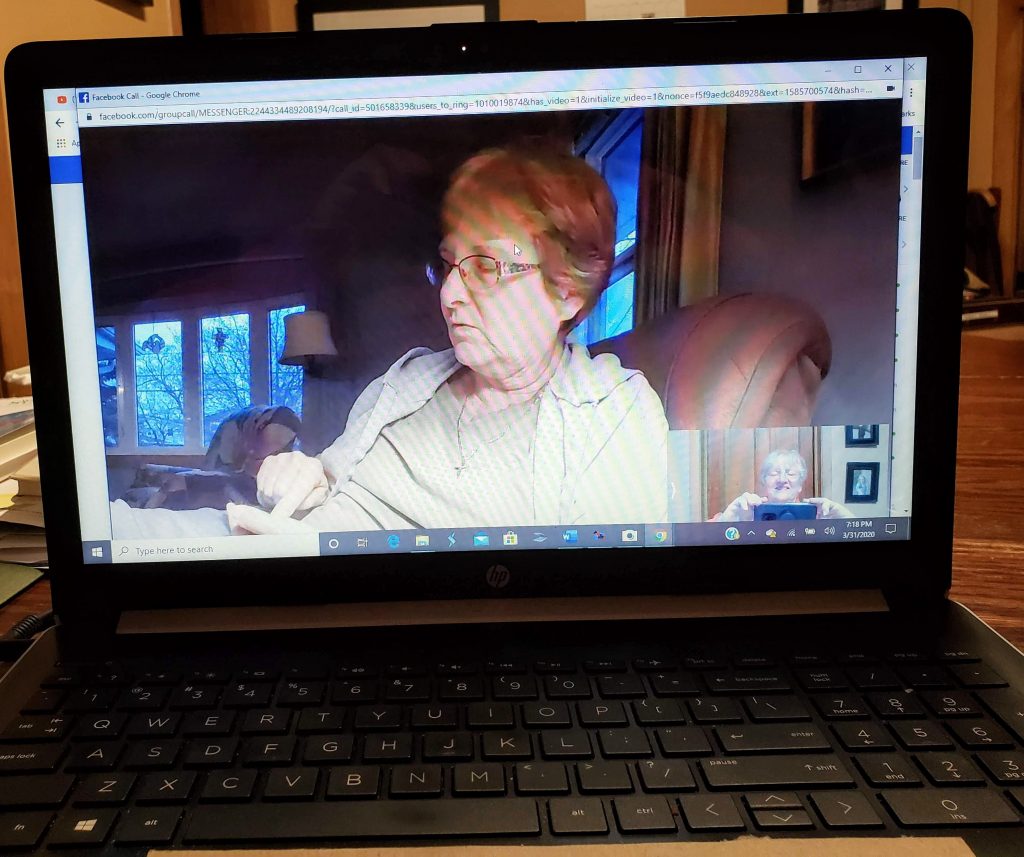 We are also playing Words with Friends as we talk and laughing a lot, too.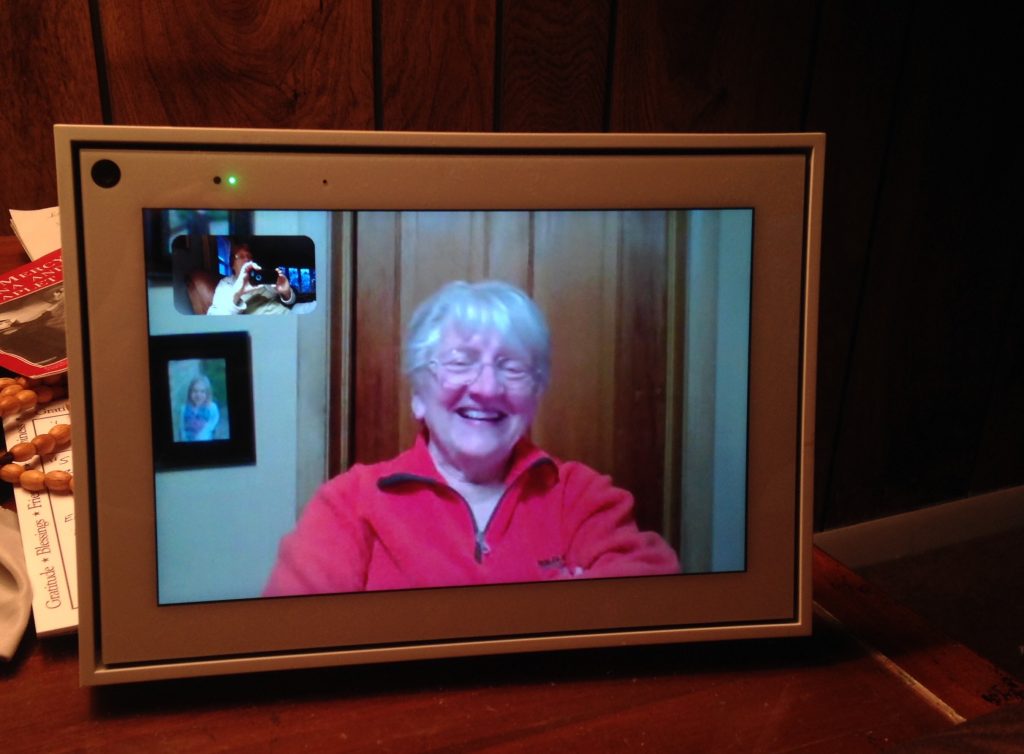 Joyce and I are enjoying our visiting time together more than ever.
I also connected with writer friends the other day. There were four of us visiting at the same time.
Isn't technology wonderful? Especially since we are all sheltering at home.
Copyright © 2020 by Susan Manzke, all rights reserved