It kept coming down overnight. This morning I stepped out of our back door to see the total.
I'd call it about six inches. It may move around more now as the wind is picking up.
Eventually, I will get the bulk of our driveway plowed out. But for now, I moved some away from the door and fence.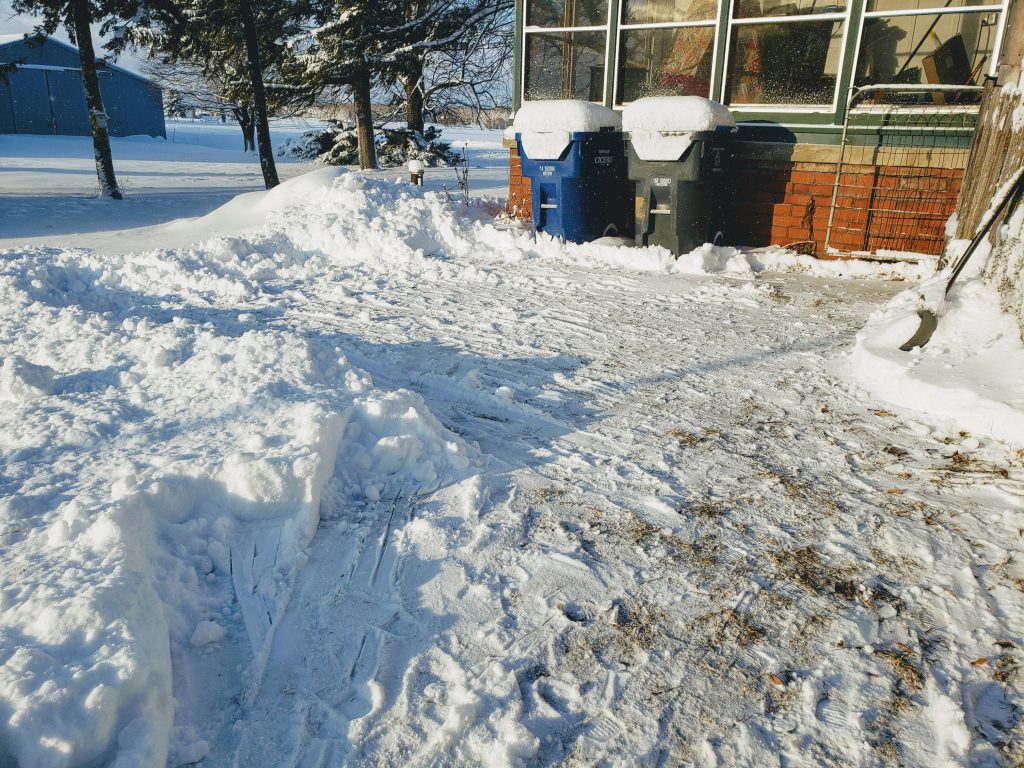 The good thing is the snow has ended. There are no storms in the forecast for the next few days.
There's time to recover and watch it blow. ….. Wait a minute! Blowing isn't good.
Copyright © 2020 by Susan Manzke, all rights reserved