I've been blogging about working on a book consisting of my first two years of columns. Words in My Pocket from 1980-1981 is just about ready. Still, I need help. I'm not printing anything out and wasting paper and postage. Instead, I'm looking for editing from across the Internet.
I tried sending my book WORD file via email to my friend Joyce in Illinois, but I kept getting error messages saying the file was too big.
I cut the file in half and managed to email part 2 to Joyce, but my Internet balked when it came to the first half. I don't know why. (Being in the country, my internet is DSL. That means it is slow compared to cable, but it's what I have.)
We finally used Google Documents and shared the whole book file. It took us a little while to figure this sharing out, but after finally connecting we're going gangbusters.
Now if Joyce has time to check over my manuscript and find mistakes, I can see her comments right away.
This modern way to connect with the Internet is great.
It won't be long when this is off the computer and in book form.
Stay tuned for updates.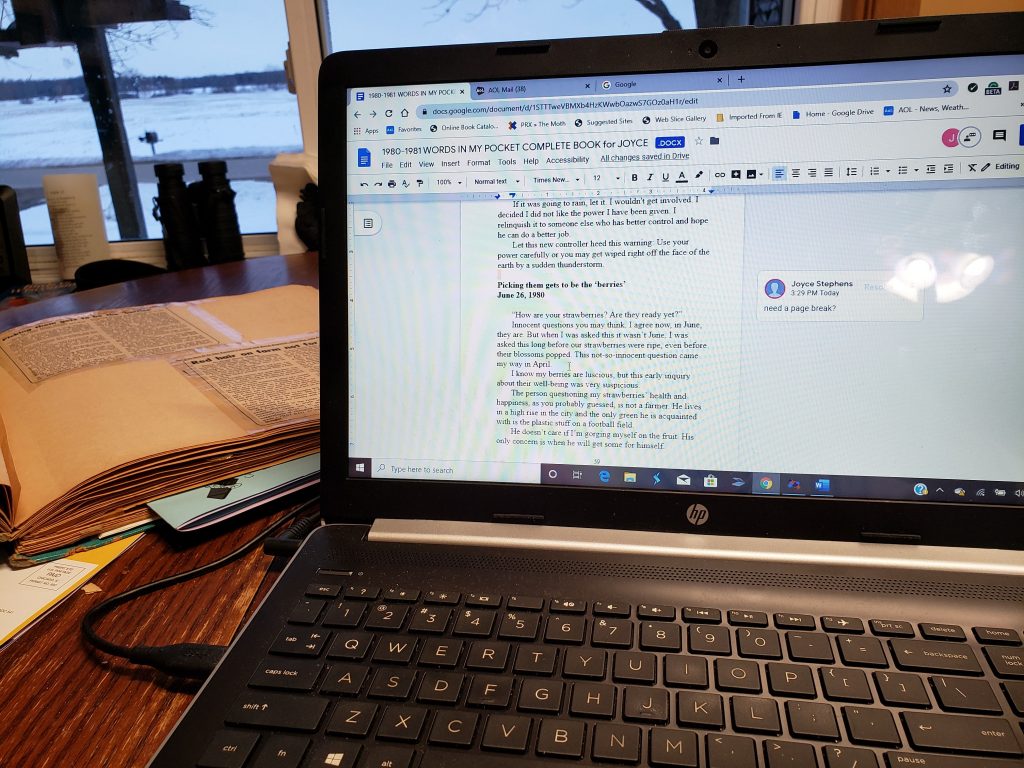 Copyright © 2020 by Susan Manzke, all rights reserved