I had extra eggs so I made Meringue Kisses today.
3 large egg whites
1/4 teaspoon cream of tartar
Pinch of salt
1 cup sugar
1 teaspoon vanilla extract
Beat room temp. egg whites until frothy; add cream of tartar and salt; beat; add sugar a little at a time while beating to form stiff peaks; add vanilla.
I use silicone baking sheets. Drop a dollop of batter on sheets, leaving a bit of room between. They don't really spread.
Bake at 275 F for 25 minutes. Cool a bit and remove from the sheets–I pick them up with my fingers and then put on the rack.
Enjoy.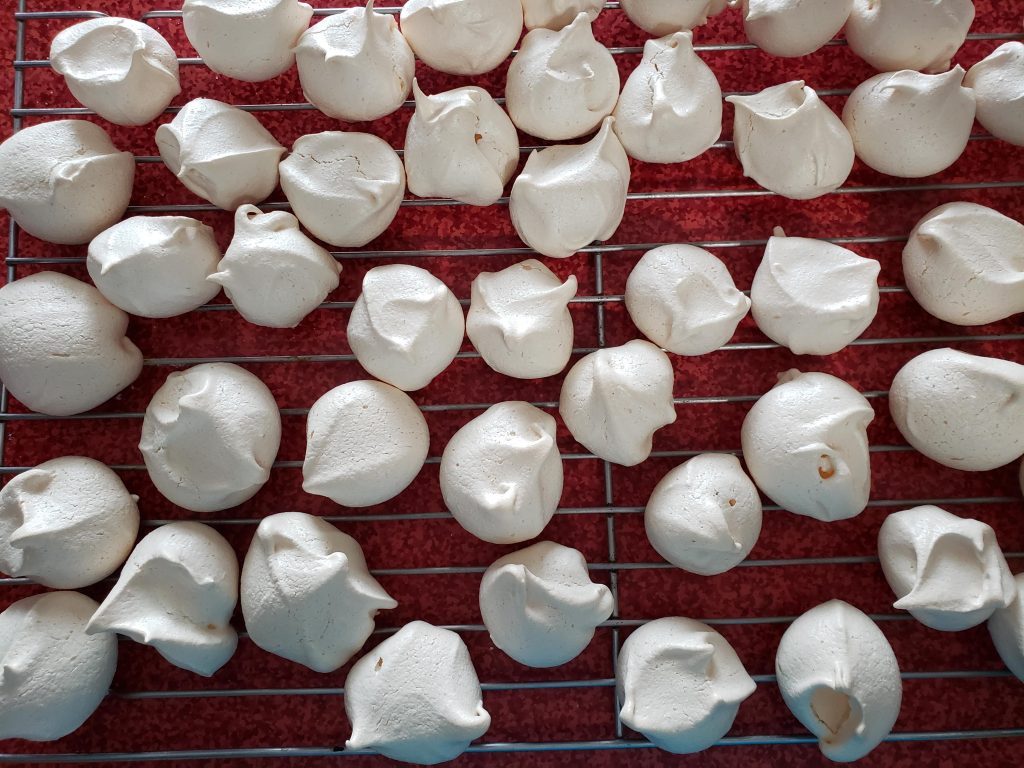 Copyright 2019 by Susan Manzke, all rights reserved