Over the holidays I like to make Polish pierogies like my grandmother used to make. She made all different kinds: plum, kraut, cheese, and more. My favorite was cheese.
I've made these a few times but found them to be a lot of work, even with Bob's help.
I came across a recipe for blintzes while looking at Allrecipes.com. The cheese filling was very close to the pierogies I had eaten in the past so I thought I'd give it a try.
Pierogies have to be boiled before they are fried. Blintzes do not have this step.
This is the recipe I used.
I ended up not putting as much cheese mixture in my crepes so needed to make more crepes, but not more cheese.
They were yummy and ALMOST as good as pierogies. At least it didn't take me all day to make two pans full.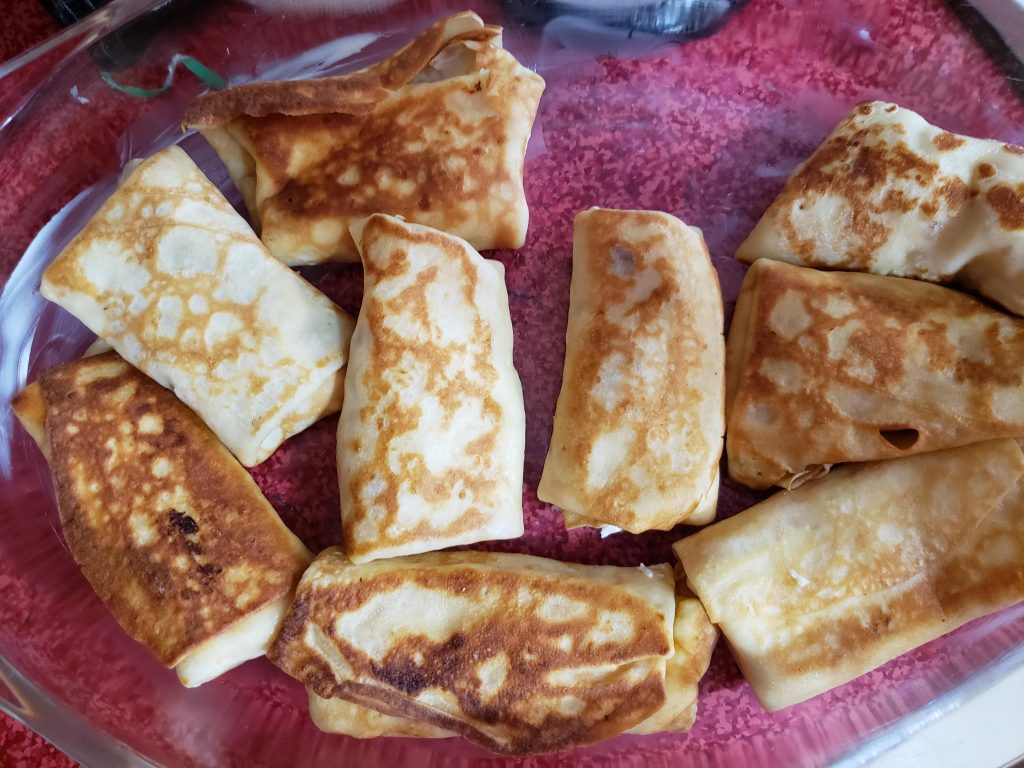 Copyright 2019 by Susan Manzke, all rights reserved