I just thought I'd add a couple more photos from our family weekend.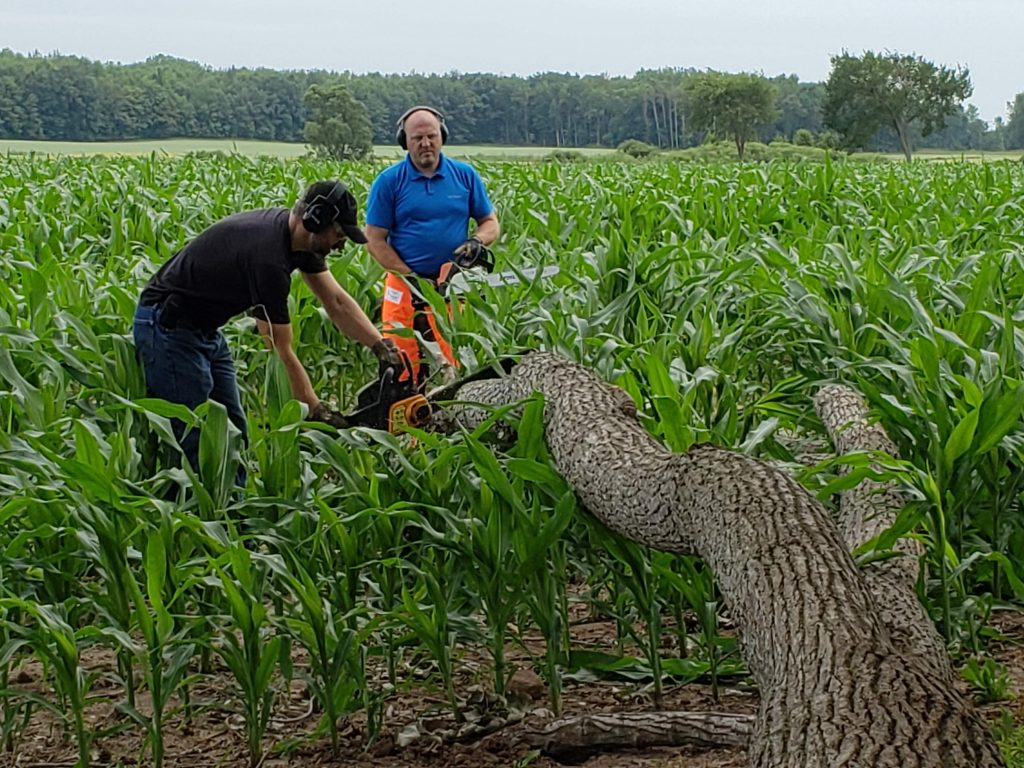 Dave and Russell spent hours cutting up fallen trees on our farm. We are so thankful for their help and also for the help of Seth and Rob who helped pick up log pieces from the lane.
Now that our farm lane is clear of fallen trees Bob and I are able to drive down to our favorite viewing spot by the woods.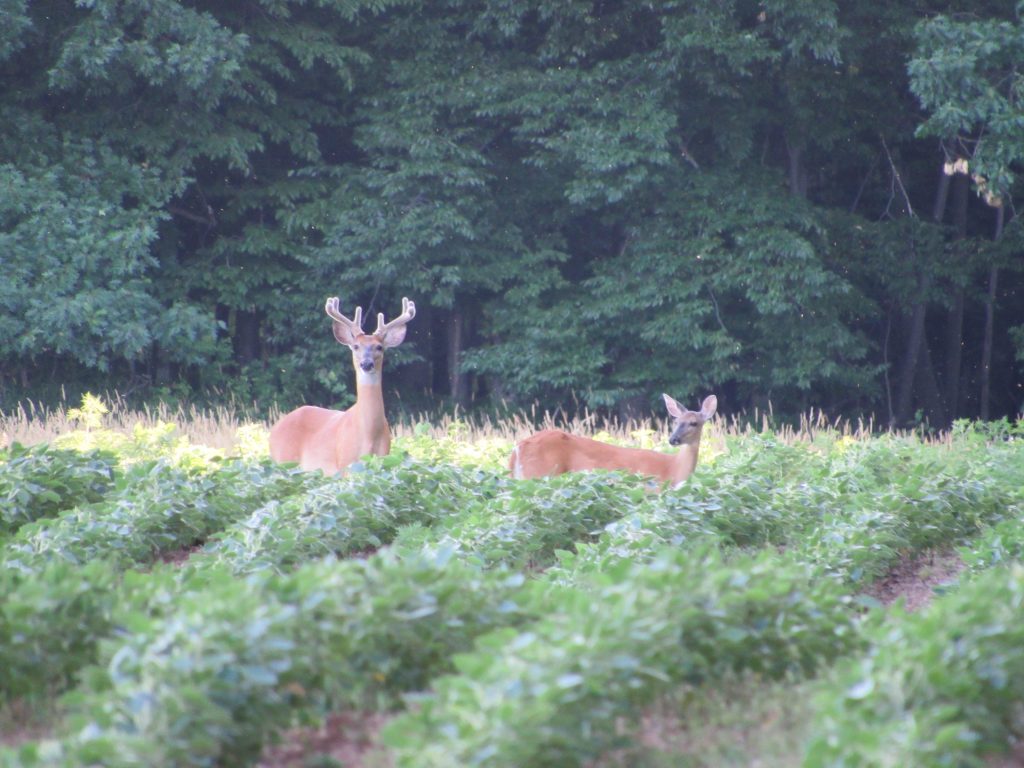 This photo was taken from our favorite spot last year. Any day we catch a glimpse of a whitetail or two is always a good day.