Watercolor painting has been my favorite form of painting. I've done it for years. Now I discovered alcohol inks and I'm off and running again.
At first, I painted Easter eggs. Now I'm on to painting tiles. The wonderful thing about alcohol inks on tile is if you hate what you made you can wash it away with alcohol and start again.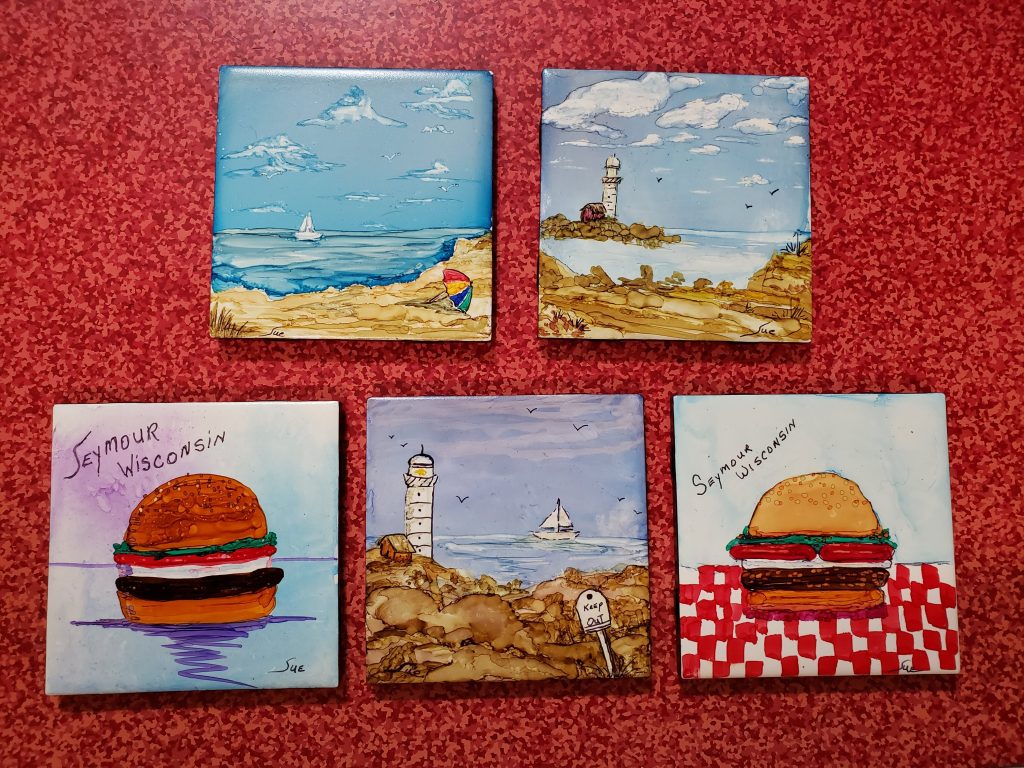 I'm heading over to Sissy's in Seymour for coffee this morning and will take these along. Some of my tile paintings are at Mama J's work-shoppe in Black Creek, too.
Sometimes I start painting one scene and end up with something completely different. Alcohol inks have a mind of their own so no two are exactly alike–I have some 6 by 6 tiles, too.