Today Bob and I drove down to see our daughter Rachel and our grandchildren. Rachel reminded us that we hadn't been there since last September. Of course, the reason was that her dad had been so sick. Now that things are better we are able to get around more–this was our farthest trip from home this year.
During our visit, we were entertained by two piano recitals.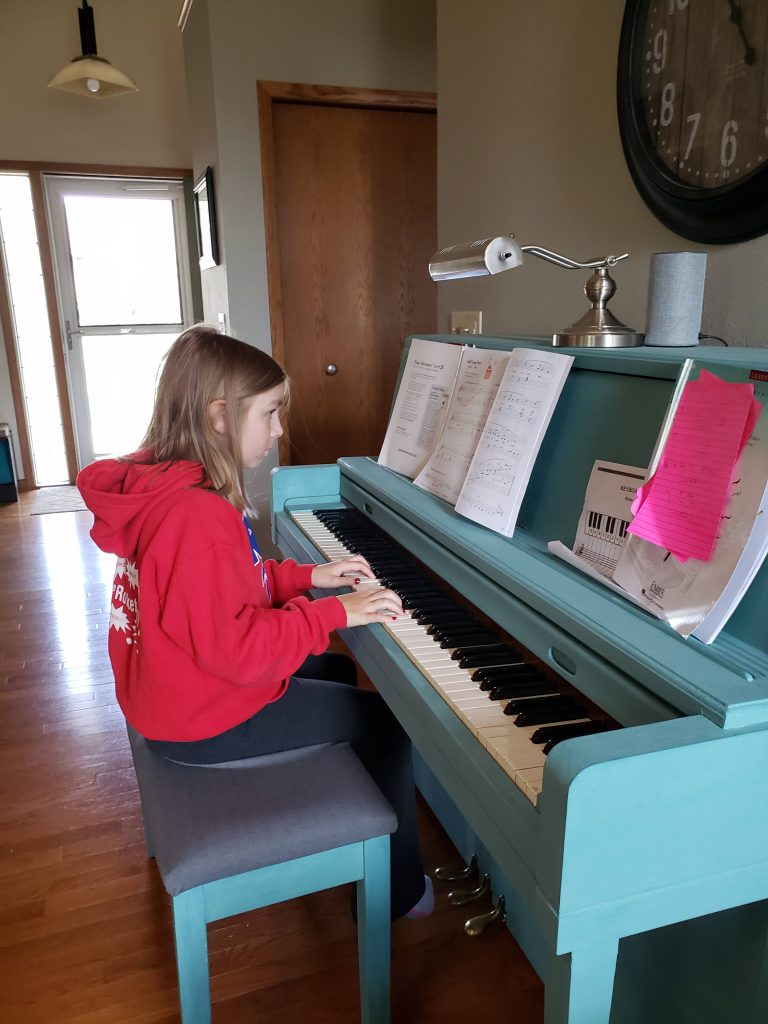 It was great to hear them play. Before lunch, we tackled a board game which also included Wyatt. Afterward, we talked all three grandchildren into taking a photo with us.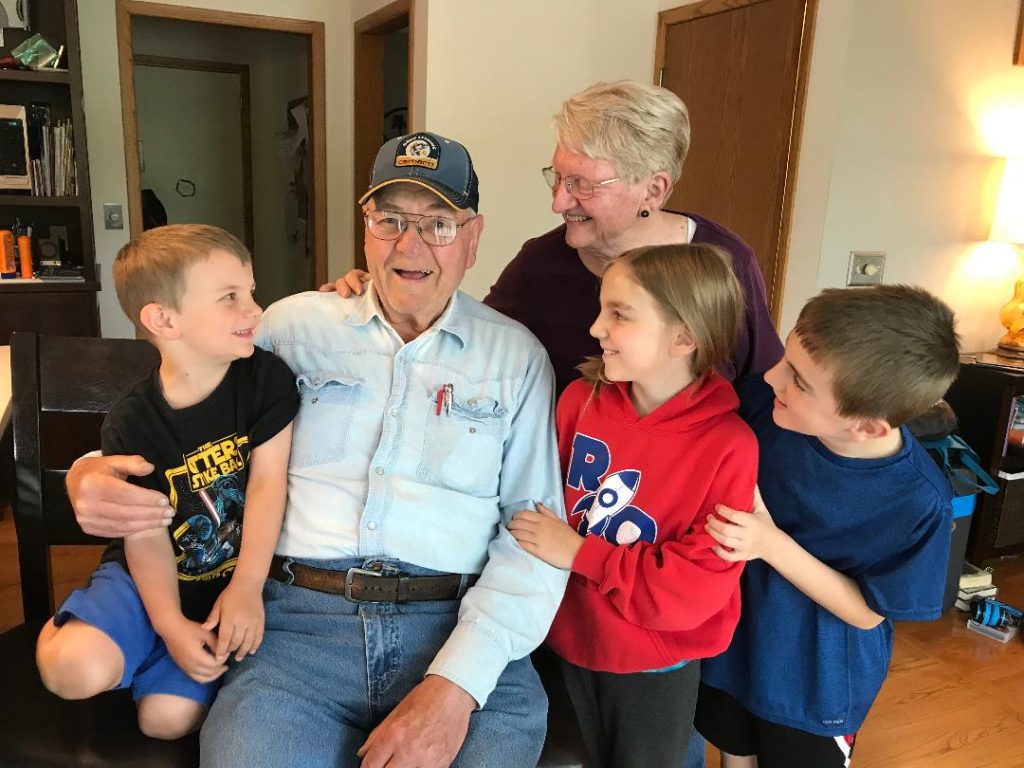 It's so nice to know we can travel, even if we did have to have an alarm on so Bob wouldn't miss his chemo pills at 11. We will probably do some more visiting this summer…but maybe not outside of Wisconsin.