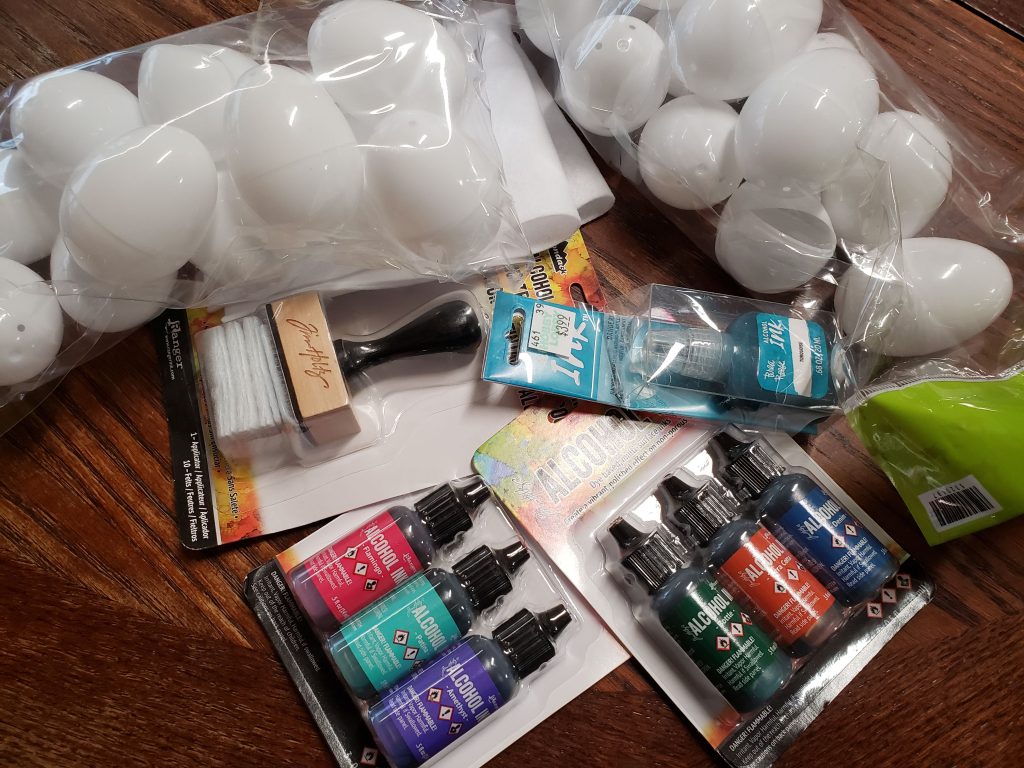 My friend, Doris, returned late Wednesday with a gift for me. I now have a starter kit of alcohol inks and supplies of my own. I never expected Doris to do such a thing and I am grateful for the surprise. I'm even more thankful for our years of friendship.
I may work on a few eggs today, or I may wait for the weekend. It would be fun sharing this art with family.
Our actual family Easter get-together won't take place until April 28. It doesn't matter the day. All that I care about is that a big chunk of our family can come together on the farm. Maybe by then, the yard will be dry enough for our grandchildren to have their egg hunt outside. No matter, we'll have good food and an abundance of fun.