This column remembers the time I worked at Heritage Hill State Park. During the summer, I brought my children, too, and dressed everyone in period costumes.
When at the park, my children worked in the garden even on hot days. They were barefooted as we had no period shoes, but without shoes they were perfect for the setting.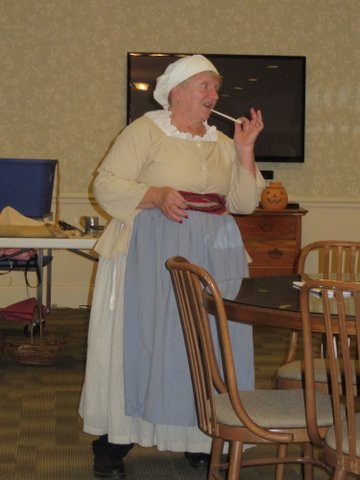 This photo was taken by Bob as I spoke for a group of adults. I'm still searching to find photos of my children in their costumes.
It was great fun and a good learning experience for all.
Until next time, that's it from Sunnybook Farm.
Copyright © 2021 Susan Manzke, all rights reserved