On the third of July, I joined my son Russell and his family up north. I usually stay away from crowds during Independence Day celebrations, but I went anyway.
On a normal weekday, only a few families would have lunch at this beach. On Independence Day weekend, a crowd showed up.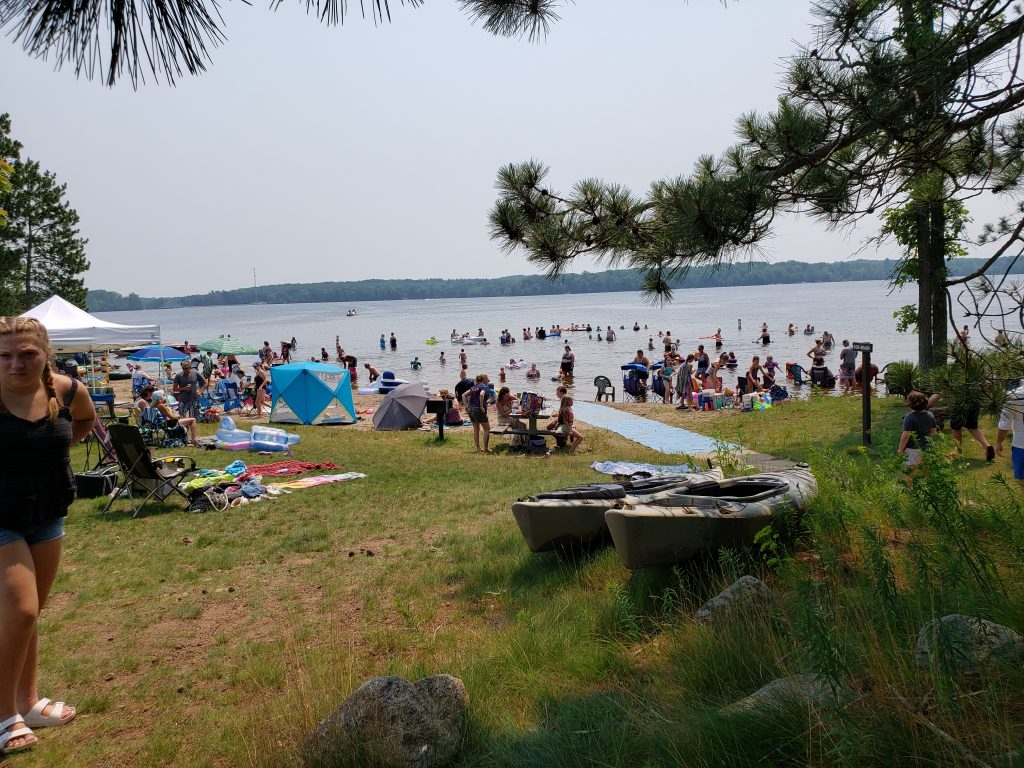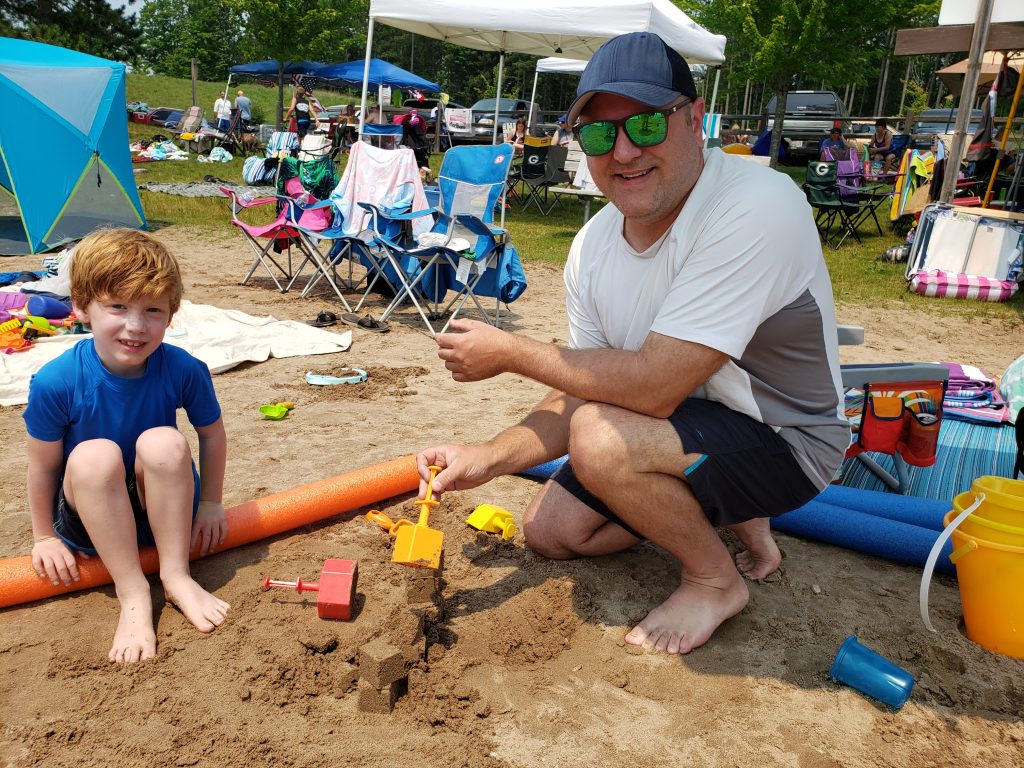 At least there was enough room for father and son to play in the sand and make enough blocks to build a wall until it tumbled down.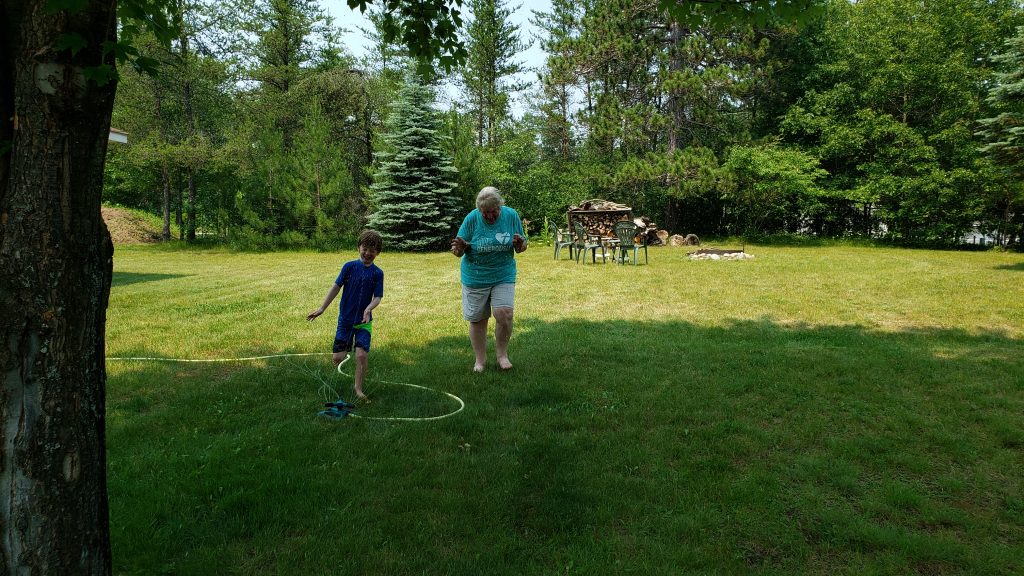 It wasn't until later that my real fun began when I joined Harrison and ran through the sprinklers in the backyard of the cabin.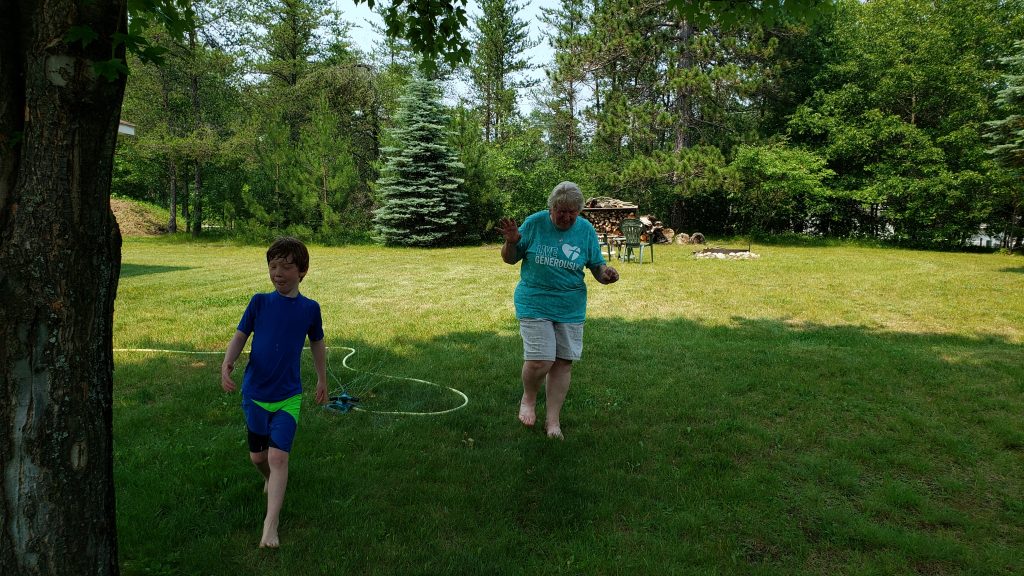 As we dried off, everyone played SORRY. The last time I played this board game was many moons ago and I had to be reminded of the rules. Even so by chance, I WON!
It's good to have fun with family, but best if not so many other families surround you on the beach.
Copyright © 2021 Susan Manzke, all rights reserved.