Many of recent walks were down the road because the grass was dew-covered.
Today the farm lane was dry and Sunny decided that's where we were heading.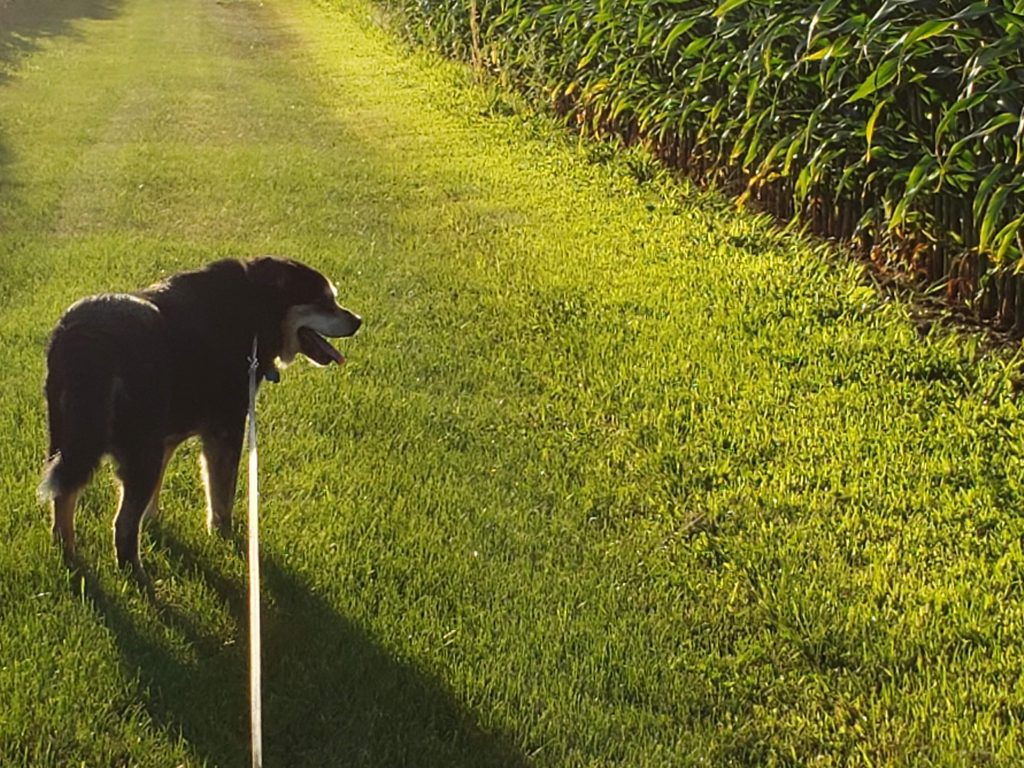 He was on the lookout for deer as we saw one peek out of the corn one day this week.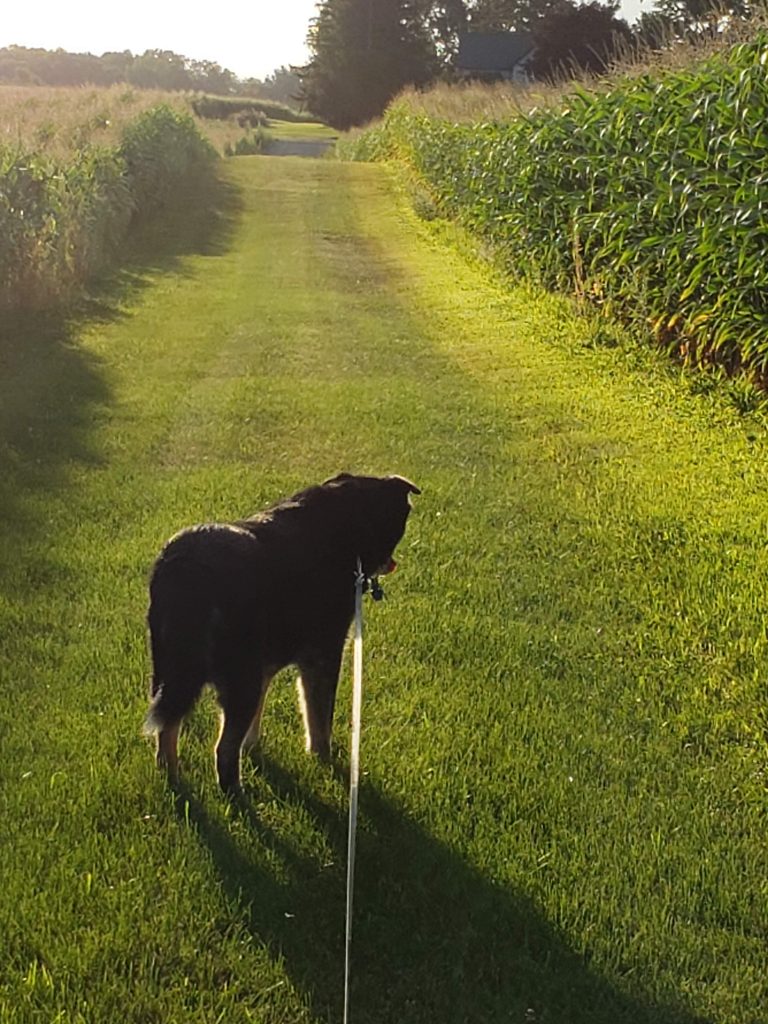 No luck on the deer hunt.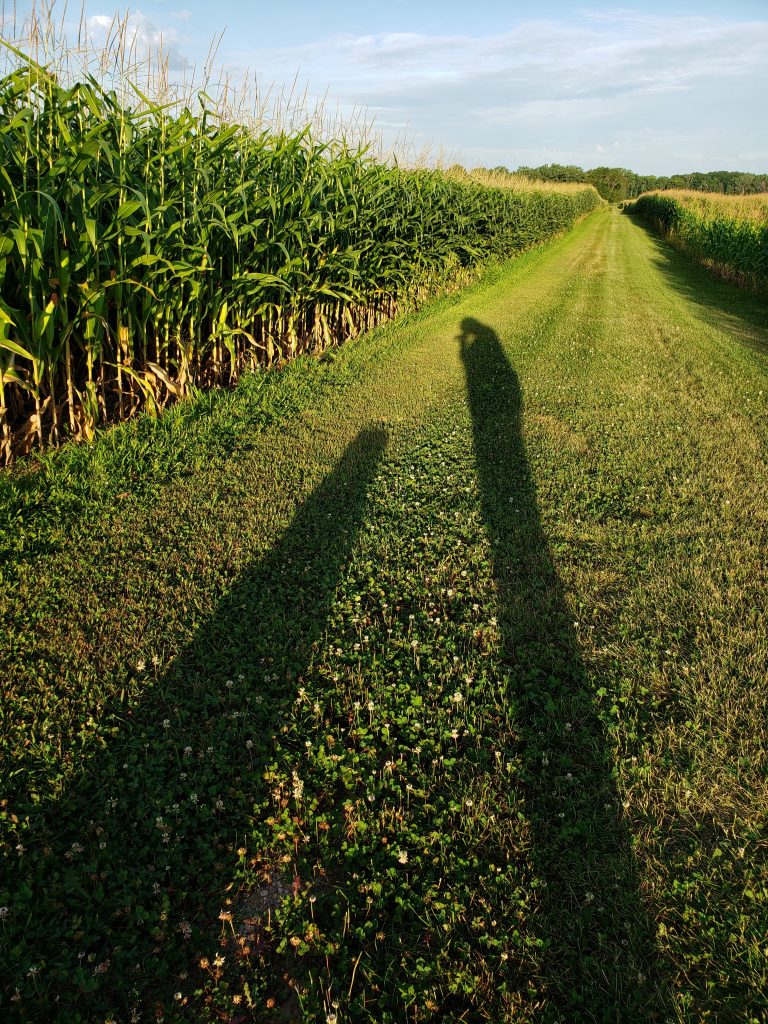 But cranes flew overhead.
A nice early morning walk.
Copyright © 2020 by Susan Manzke, all rights reserved