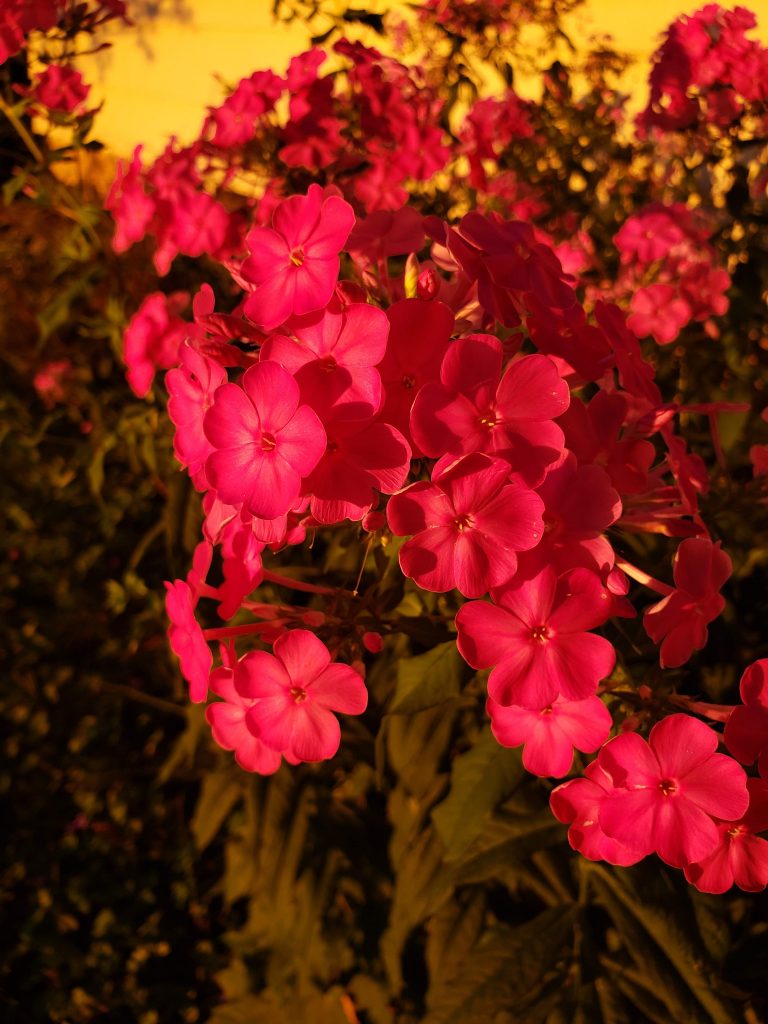 Colors change in the landscape when the sky turns orange. You can see the reflection of the sky on the siding of my white house.
These phlox are a light lavender.
The scent of the phlox is the strongest in the morning. I breathe it in deeply to start my day.
There's only one thing wrong with this flower. Its spelling!!!!
I forget how to spell Phlox. I want it to be Flocks. It's a good thing when I googled it that the internet understood my poor spelling and led me to the correct flower. (Mom had a lot of this kind of flower growing in her yard, but she had their name all wrong. She called them Sweet Williams.)
Phlox, no matter how they are spelled, add to the beauty of our world.
Copyright © 2020 by Susan Manzke, all rights reserved