You never know what you will find at Sissy's.
You may find tiles made by me.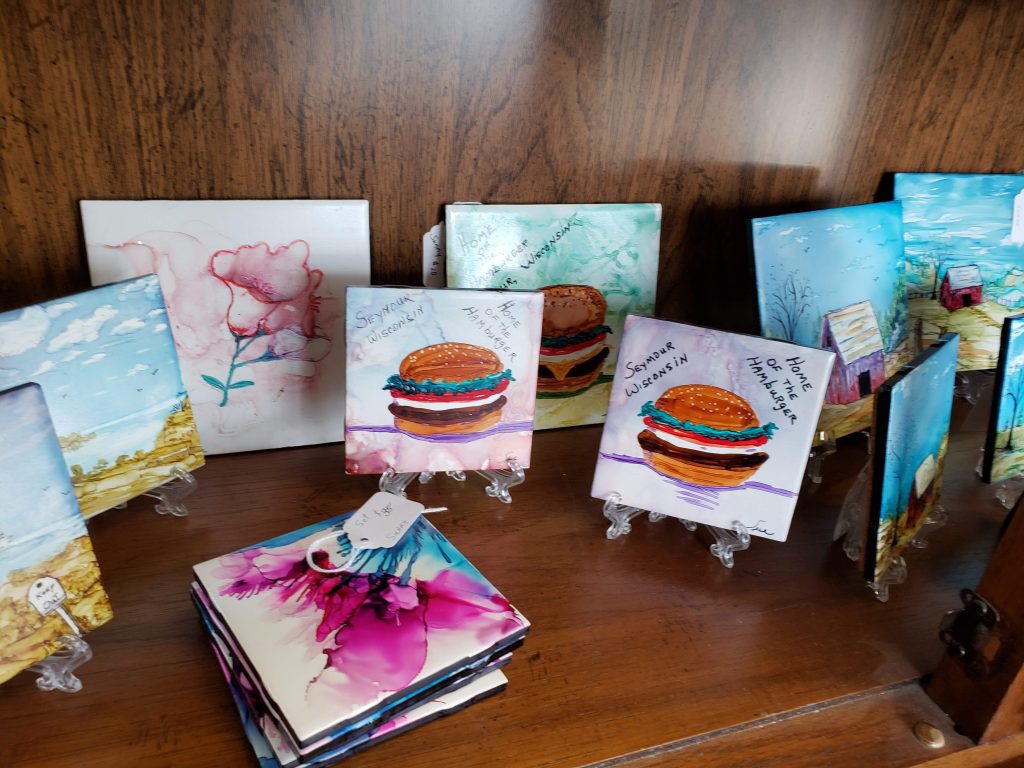 Or my books….
and books by other local authors.
Or daughter Rebecca's copper trees.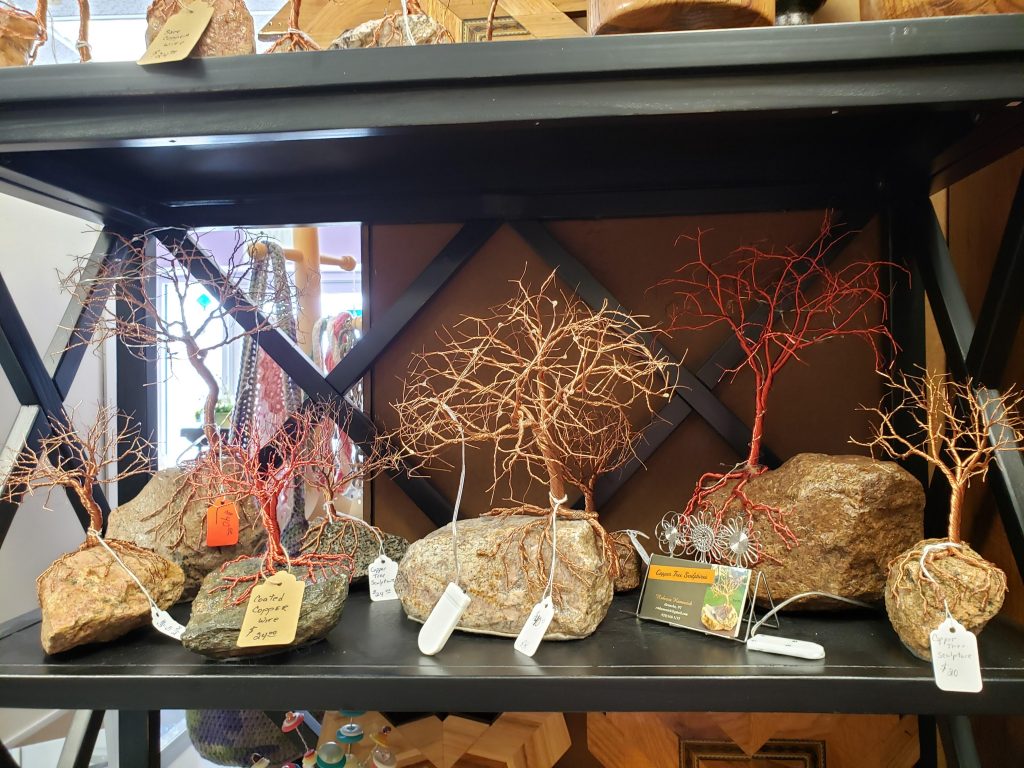 Sissy's is a special place.
I took a 30-second video at Sissy's but it is taking forever to download. It looks like I'll have to wait until tomorrow to post it.
Copyright © 2020 by Susan Manzke, all rights reserved