Part of my family came yesterday for the day. Today, Saturday, another part arrived for a day camp–missing our regular 4-day Manzke Camp.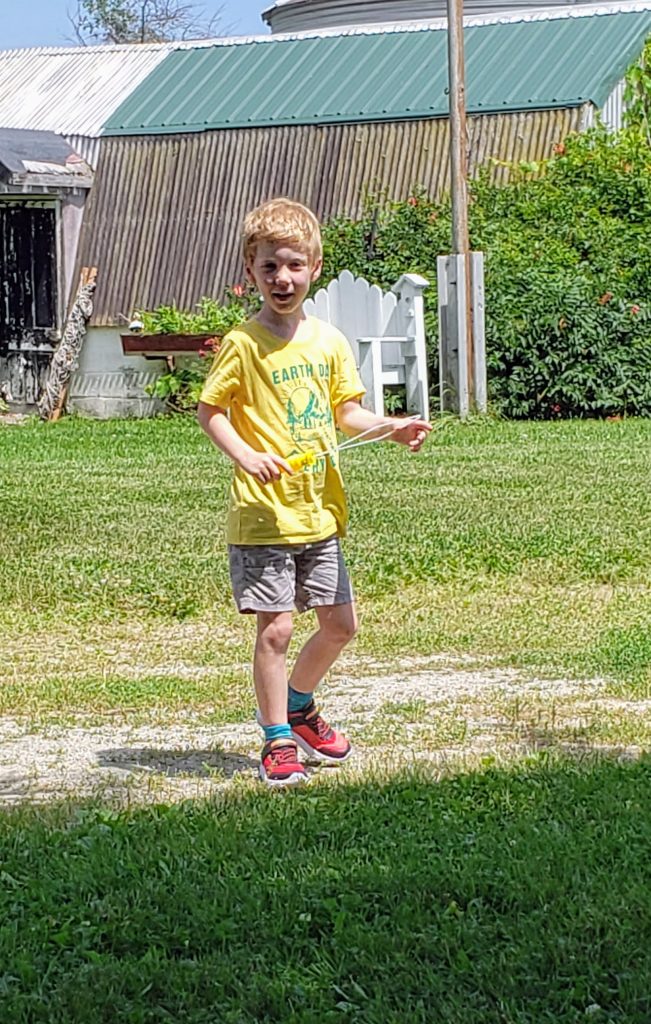 Harrison had time to play with bubbles, but no cousins with which to romp around the yard.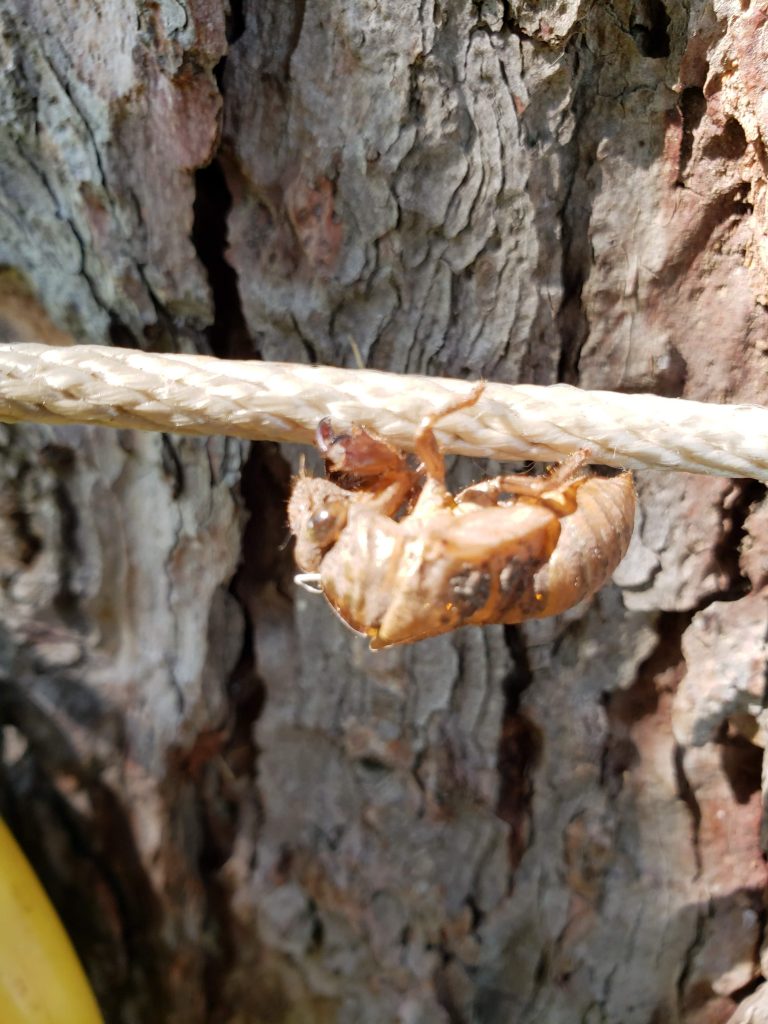 All camps have nature classes. Our day camp did too. Both days we observed the exoskeleton of a cicada. Some thought it was creepy. Others thought it was neat.
Hopefully, in 2021, the whole Manzke clan will be able to have a long weekend camping experience on the farm.
I look forward to such a time when things become more normal.
Copyright © 2020 by Susan Manzke, all rights reserved