I like poppies, but they never last long enough.
They come, popping out, and too soon they are gone.
Before the rain arrived today, I snapped two photos of my first poppies.
I can't look at a poppy without thinking of the field of poppies in the Wizzard of Oz.
Good thing the Good Witch came by to wake Dorothy, Toto, and the lion.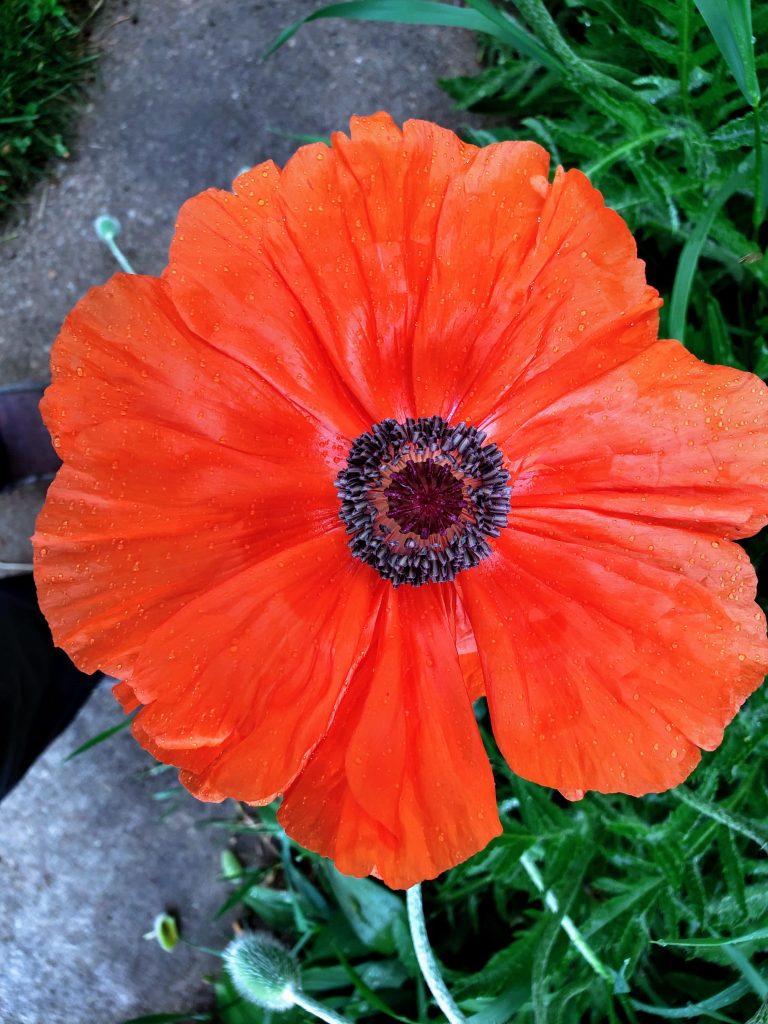 Now I'm sitting and listening to the rain falling. It's a beautiful sound when there are no storms attached.
I hope I got all my windows closed. I know I have one opened on the porch, but that doesn't seem to be a problem right now. In fact, it is letting in cool air.
Rain is also a nice sound when it is nap time, but I hope it doesn't last that long. We'll see.
Copyright © 2020 by Susan Manzke, all rights reserved